IoT Innovations At CES 2016: What To Expect
Experts forecast the Internet of Things will make progress for the consumer market at the annual CES show in Las Vegas.
The Consumer Electronics Show is a hotspot for discovering the digital innovation we'll see throughout the rest of the year. CES 2016 kicks off next week in Las Vegas, and InformationWeek will be on-site to see which trends are in the spotlight.
In addition to virtual reality and wearable tech, one key trend we'll be keeping a close eye on is how the Internet of Things will evolve for the consumer market. IoT has been gaining attention in the tech space and is poised to continue growth through next year.
As they operate in "the age of the customer," businesses are using consumers' expectations as a measure of how they should develop new technologies. Many of the new products and services unveiled at CES will reflect customers' growing expectations, but they won't necessarily be groundbreaking.
[More on 2016: Hot trends coming to healthcare IT.]
Forrester vice president and principal analyst James McQuivey, who focuses on how digital disruption affects traditional businesses, said in a statement that we can expect "incremental -- not earth-shattering -- innovation at CES this year."
Progress may be slow-paced, but updates on the future of IoT should be welcome among tech watchers. Forrester Data reports only 7% of online adults in the US are using connected home devices. However, more than 50% are interested in using them.
"Automation is the next big thing, because it will harness the power of all the other things, making cars that drive safer, medical diagnostics that anticipate health needs, and robots that not only respond to our commands but anticipate them," according to the research firm's statement about CES.
While automation has tremendous potential, its influence will be more noticeable in the long run. "It will be harder to see the power of these life-changing solutions, but their long term effect will be bigger than any single device or innovation," the statement continued.
Sensors will be a key focus area at CES 2016, said officials from the Consumer Technology Association (CTA) at the 2015 CES Unveiled preview event. We can expect to see new sensors and the evolution of ways physical and virtual spaces interact at the 2016 show.
We'll also learn more about how companies are building out the IoT ecosystem. New technologies, like 3D printing and virtual reality, are poised to change the end-user experience as they continue to develop.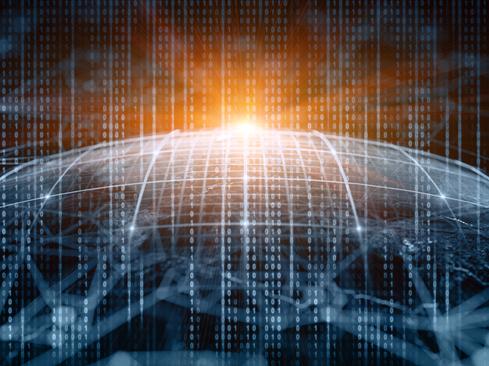 Several businesses will be at CES to demo their new connected home products, wearable devices, and automotive technology. We'll see smart thermostats, charging solutions for mobile and IoT products, smart glasses, and home monitors.
The growth of IoT will also generate discussion around policies related to data ownership. "If you create data as a consumer, you own that data," said CTA president and CEO Gary Shapiro at the Unveiled event.
Given the concerns around information security with IoT, companies will also be demonstrating cyber-security products and services. Digital door locks, smartphone-controlled security systems, and automated home security products will also be on-site.
**Elite 100 2016: DEADLINE EXTENDED TO JAN. 15, 2016** There's still time to be a part of the prestigious InformationWeek Elite 100! Submit your company's application by Jan. 15, 2016. You'll find instructions and a submission form here: InformationWeek's Elite 100 2016.
Kelly Sheridan is the Staff Editor at Dark Reading, where she focuses on cybersecurity news and analysis. She is a business technology journalist who previously reported for InformationWeek, where she covered Microsoft, and Insurance & Technology, where she covered financial ... View Full Bio
We welcome your comments on this topic on our social media channels, or
[contact us directly]
with questions about the site.