IBM Brings Open Data Tech To Ebola Fight
Here's how IBM's new West African lab is using open data and other technologies to help Sierra Leone and Nigerian governments contain the disease.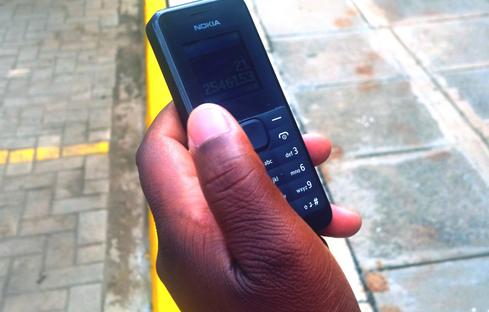 The spread of the Ebola virus has been devastating for West Africa. Now, locals in Sierra Leone are working together to contain the outbreak by reporting their concerns directly to the government, thanks to a citizen engagement and analytics system developed by IBM's new research lab in Africa. IBM volunteers also have a community effort underway to identify, inventory, and classify all open data sources related to Ebola.
Launched in collaboration with Sierra Leone's Open Government Initiative, the mobile system allows citizens to report Ebola-related matters via SMS or voice calls using a toll-free number set up by telecommunications company Airtel. By using IBM's cloud-based supercomputing and analytics capabilities, the system identifies correlations and highlights emerging issues across the entire data set of messages. The SMS and voice data are location specific, which means IBM can create "opinion-based heatmaps that correlate public sentiment to location information," according to the company.
The goal is to provide the government with insight into the day-to-day experiences of communities affected by Ebola and come up with a better strategy for containing the disease. "The rapid spread and severity of the Ebola virus mean that this has become a crisis not only for West Africa but for the world. For Africa's first commercial technology research lab, this effort is not only necessary but expected," Jonathan Batty, spokesperson for IBM Global Labs, told InformationWeek Government.
Meanwhile, IBM is also leading an initiative to create a cloud-based Ebola Open Data Repository, which aims to provide governments, aid organizations, and researchers with access to open data related to Ebola. On October 18, IBM volunteers organized an Ebola open data brainstorming session in New York, where technologists, health experts, and aid organizations met to come up with solutions for tackling the epidemic.
"Data can be a powerful resource for managing and mitigating epidemics. Governments and other organizations have valuable open data that could help in relief efforts -- about roads, airports, schools, medical facilities, and populations. Such information can help to drive data-driven decisions during times of uncertainty," Jeanne Holm, evangelist for Data.gov, said in a written statement.
Although IBM so far has launched its efforts in Sierra Leone and Nigeria -- where it has donated its Connections technology to the Lagos state government -- it will consider expanding elsewhere based on the success of the projects in these countries. IBM wants to spread the word about "the important role of technology in helping to tackle Ebola," said Batty.
IBM has previously provided similar technology in other crises around the world. In 2010, IBM SmartCloud helped doctors in Haiti learn from other doctors globally in a post-earthquake effort called Colleagues in Care. US agencies also used SmartCloud following Hurricane Sandy in 2012, and for flooding recovery activities in Colorado in 2013.
Click through our slideshow to learn more about IBM's Ebola-related initiatives in West Africa.
Elena Malykhina began her career at The Wall Street Journal, and her writing has appeared in various news media outlets, including Scientific American, Newsday, and the Associated Press. For several years, she was the online editor at Brandweek and later Adweek, where she ... View Full Bio
We welcome your comments on this topic on our social media channels, or
[contact us directly]
with questions about the site.