Boeing Unveils Self Destructing Smartphone
Rugged and super-secure Boeing Black smartphone targets government agencies involved with defense and homeland security.
Aerospace manufacturer Boeing is launching a secure smartphone with a "self-destruct" feature, and the ability to switch between government and commercial networks.
Dubbed Boeing Black, the smartphone is mostly intended for government agencies and "companies engaged in contractual activities with those agencies that are related to defense and homeland security," according to a Feb. 24 filing with the Federal Communications Commission.
The company, which makes advanced communications systems and satellites as well as commercial and military aircraft, said it came up with the smartphone after devices currently on the market did not meet the needs of defense agencies.
Boeing intends to keep the phone's specifics secret, stating in the filing that "low-level technical and operational information about the product will not be provided to the general public." It did, however, share some details on its website, which includes a two-minute video marketing the device.
[Charging goes solar in the Marines. Read Solar-Powered Wearable Tech Lightens Marines' Loads.]
"The Boeing Black smartphone was designed with security and modularity in mind to ensure our customers can use the same smartphone across a range of missions and configurations," reads a description.
The Android-based smartphone comes with encrypted storage for sensitive data and trusted boot to safeguard data from the moment the phone is turned on. It also has hardware media encryption and configurable controls to secure the information that's being transmitted. It uses Boeing's PureSecure architecture, which, according to Boeing, "is built upon layers of trust from embedded hardware, operating system policy controls, and compatibility with leading mobile device management systems."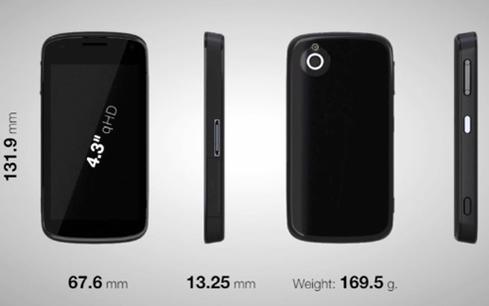 The Boeing Black also has a dual-SIM capability that allows users to switch between government and commercial networks, and works globally on GSM, WCDMA, and LTE bands. Boeing said the smartphone's 5.2-inch-tall shell can be customized with additional sensors, an extra battery, satellite transceivers, biometrics, and other hardware.
The phone is much heavier and thicker than Apple's iPhone 5s, and can self-destruct -- erasing all data and software -- if someone attempts to break it open. Boeing said it drew on "its deep expertise in information assurance, advanced technology partners and a U.S.-based manufacturer" to develop the smartphone. Although Boeing hasn't disclosed when the Boeing Black would be available, The Wall Street Journal reported that the smartphone would be ready by this fall. Boeing said it would be assembled in the US.
Too many companies treat digital and mobile strategies as pet projects. Here are four ideas to shake up your company. Also in the Digital Disruption issue of InformationWeek: Six enduring truths about selecting enterprise software. (Free registration required.)
Elena Malykhina began her career at The Wall Street Journal, and her writing has appeared in various news media outlets, including Scientific American, Newsday, and the Associated Press. For several years, she was the online editor at Brandweek and later Adweek, where she ... View Full Bio
We welcome your comments on this topic on our social media channels, or
[contact us directly]
with questions about the site.