5 Mobile Apps For Visiting Washington, D.C.
Planning a visit to our nation's capitol? These mobile apps, created by federal agencies, guide and educate travelers.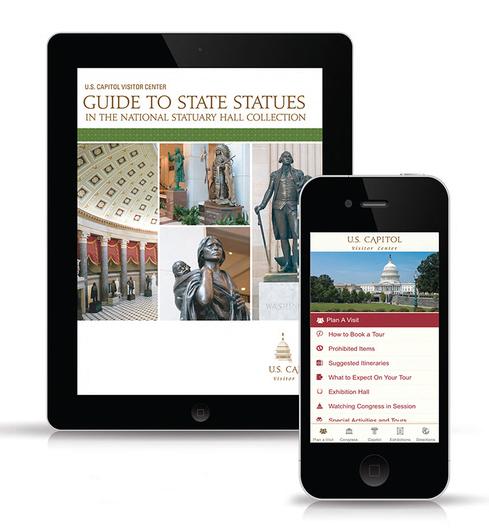 Washington, D.C. is one of our nation's most beautiful and culturally rich cities. But its plethora of monuments, museums, and other attractions can make planning a visit overwhelming. Fortunately, the federal government has created several mobile apps to help educate, inform, and help the public explore the US capitol.
Want to impress your friends or family with your knowledge of the District's many statues? Start with the just-released Guide to the National Statuary Hall Collection of State Statues for devices running Apple's iOS. The mobile guide illustrates and provides locations for 100 statues donated by the 50 states to commemorate Americans throughout history. Thirty-five statues can be found in National Statuary Hall; the others are found in other parts of Washington, D.C., including the Crypt, the Hall of Columns, and the Rotunda.
Using the Guide, visitors can locate their state statue by name or state, look it up on a map of the US, and zoom in to enlarge images or text describing each statue. The app was developed by Architect of the Capitol, a federal agency responsible for the maintenance, operation, and preservation of buildings on Capitol Hill.
The new app is one of many available on the government's official Web portal, USA.gov, which houses more than 130 apps for Apple, Android, and BlackBerry devices. The categories include education, utilities, health and fitness, medical, news, travel, lifestyle, finance, business, entertainment, weather, and navigation, among others.
In addition to the apps listed on USA.gov, the National Association of State Chief Information Officers (NASCIO) keeps a current catalog of more than 250 native, state government apps for smartphones and tablets. The catalog does not include apps developed by third parties that use available state data.
The move by federal agencies to develop mobile apps is part of a larger Digital Government Strategy, which aims to make information and services available to the public anytime, anywhere, on any device.
Agencies increasingly have the tools to implement customer-facing mobile products. DigitalGov is one platform that provides agencies with resources like a crowdsourcing toolkit, a mobile code sharing catalog, and various guidelines for deploying mobile services.
InformationWeek Government has been reporting on mobile government and frequently profiling the latest apps from federal agencies. Dig into our guide to apps for Washington, D.C. visitors. Did we miss one of your favorites? Tell us in the comments section.
Elena Malykhina began her career at The Wall Street Journal, and her writing has appeared in various news media outlets, including Scientific American, Newsday, and the Associated Press. For several years, she was the online editor at Brandweek and later Adweek, where she ... View Full Bio
We welcome your comments on this topic on our social media channels, or
[contact us directly]
with questions about the site.