The State of IT Automation - Custom Research by TechWeb
Download In this report, the online survey found that most senior-level IT decision-makers at medium and large companiesare using virtualization. While cloud computing lags somewhat behind, the majority of respondents expect to leverage the cloud within five years. Nearly everyone has high expectations-especially for cost savings-but in many cases those expectations aren't being met. The research shows most organizations still rely on manual processes to manage their computing environments.

This report examines the correlation between unfulfilled expectations and outdated IT management processes and tools, and explores how IT automation can turn things around.
---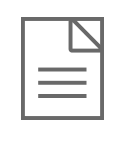 Research Report
American Society for Quality
---
RECOMMENDED RESOURCES
---
---
---
---
---
---
---
---
---
---
---