What Do Tech's Most Powerful Women Have in Common?
When the IBM Watson Personality API analyzed these female tech leader's words, it identified nine traits as being most dominant.
Every year, Forbes puts out a list of The World's 100 Most Powerful Women. In fact, the magazine updated the list for 2018 in the first week of December.
If you scroll through, you'll notice that the list includes a lot of women who work in the technology industry. You'll see some familiar names like YouTube's Susan Wojcicki (#7), IBM's Ginni Rometty (#10), Facebook's Sheryl Sandberg (#11), Apple's Angela Ahrendts (#13), and Oracle's Safra Catz (#14).
The folks at Porch.com were curious about the personality traits that set these powerful women apart from people who don't accomplish as much in their careers. To answer their questions, they turned to AI. They used the IBM Watson Personality Insights API to analyze the speeches, interviews and social media commentary for the women on the list.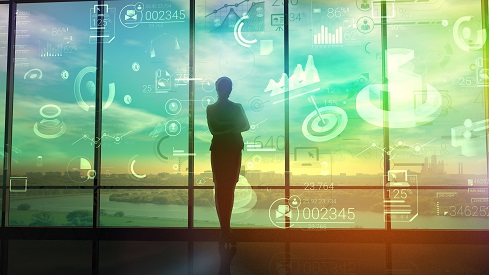 Because the 2018 list hadn't been published yet when Porch.com did the study, the researchers used the 2017 list, which had a lot of the same names as the 2018 list. In addition to the women listed above, it included Quibi CEO Meg Whitman, Alphabet CFO Ruth Porat, Lazada CEO Lucy Peng (also known as Peng Lei), Microsoft CFO Amy Hood, Didi Chixing president Jean Liu (also known as Liu Qing), HCL Enterprise CEO Roshni Nadar Malhotra, Epic Systems CEO Judy Faulkner, and Airbnb COO Belinda Johnson.
It's worth noting that the Watson Personality Insights API isn't meant to be a diagnostic tool, so the study results might not be similar to those the women would get if they took a validated personality test under the supervision of a trained psychologist. In some cases, the women may have had help writing some of the text that was used for the study, so the scores may be more of a reflection of how they want to be perceived than of their actual personalities. Still, the study is interesting as a place to start a discussion of the traits that women might need if they want to get ahead in the technology industry.
The results highlighted some interesting differences between female tech leaders and powerful women who work in other fields. For example, women in media and entertainment tended to score high in artistic interests (95.9%), altruism (91.7%), morality, (84.4%), emotionality (81.6%) and cooperation (81.5%). None of those traits were in the top nine for women who worked in tech. In fact, the tech women scored particularly low on emotionality — just 46.2% on average.
Across the board, female tech leaders tended to score low in anger (4.9% on average), anxiety (11.1%), immoderation (13.1%), excitement-seeking (13.9%), gregariousness (15.0%) and vulnerability (17.3%).
For some traits, the women showed quite a bit of variation. For example, Sheryl Sandberg scored 91.3% for modesty, but Lucy Peng was at the other end of the spectrum at 4.0%. The two women were also very different when it comes to agreeableness, with Sandberg at 66.2% and Peng at 2.9%. For emotionality, Angela Ahrendts was at 97.3%, while Safra Catz was at 2.1%. Watson said that Ahrendts also seemed the most cheerful of the bunch with a 56.0% score, while Peng scored lowest at 2.4%.
So which traits did the female tech leaders share?
The following slides detail the top nine personality traits of female tech leaders on the Forbes list, as identified by the AI. They also reveal which of the women received the highest scores for each trait.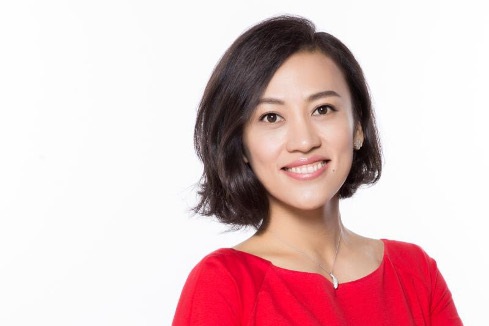 Jean Liu, president of Didi Chuxing
Image: Wikimedia Commons
Cynthia Harvey is a freelance writer and editor based in the Detroit area. She has been covering the technology industry for more than fifteen years. View Full Bio
We welcome your comments on this topic on our social media channels, or
[contact us directly]
with questions about the site.