Training a Programmer in 6 Months
Fullstack Academy and Cal Poly University Extended Education recently partnered on a coding bootcamp that helps students find employment as programmers.
Many adults seek educational programs that can help them develop new skills or even change careers. While some can quit their job to pursue a degree, most working professionals must take online courses or attend extended education programs.
Those interested in lucrative software developer jobs may want to consider the Cal Poly Extended Education Coding Bootcamp, which is the result of a recently-announced partnership between Fullstack Academy and California Polytech State University (Cal Poly) Extended Education. The no-credit program will start transforming novices into employable professional developers in just 26 weeks, starting in April.
"A lot of the programs we run have been built and run directly through the university using our existing resources. In this case, we were trying to expand what we can offer to working adults and particularly our alumni to upskill for career opportunities," said Brian Tietje, vice provost for International, Graduate and Extended Education at Cal Poly. "This isn't for someone who wants a degree in Computer Science or Computer Engineering from Cal Poly. It's for someone who wasn't accepted, didn't finish college, or earned a degree in another field."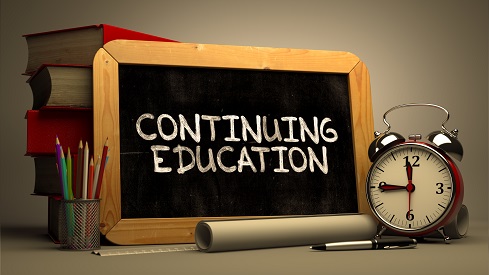 Prior to the Fullstack-Cal Poly partnership, Fullstack established a partnership with the San Luis Obispo County Office of Education (SLOCOE) to produce an in-person bootcamp, based on SLOCOE's desire to ensure its citizens have the skills and knowledge necessary for success in the workplace.
"A lot of this was triggered by PGE's announcement to decommission the Diablo Canyon power plant which is one of the major employers in our region. There are more than 1,500 employees and the average salary is $150,000 per year," said Tietje. "A number of us want to help our community and region prepare for the transition when [Diablo Canyon] is no longer an employer in our area."
The SLOCOE has a "Ticket to Tech" non-credit program for residents who want to become software developers, software testers or IT technicians. Fullstack Academy recently completed an in-person 13-week bootcamp on SLOCOE's behalf, which Tietje called "phase one."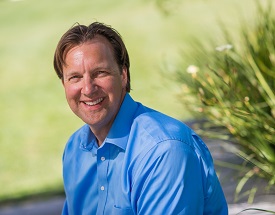 SLOCEO introduced Fullstack Academy to Cal Poly Extended Education, which resulted in phase two. Phase two is the Cal Poly Extended Education Coding Bootcamp which is twice as long in duration (26 weeks versus 13 weeks), presented virtually (scheduled distance learning classes versus in-person classes), and open to a broader scope of participants (Cal Poly alumni and other interested parties in addition to SLO residents).
No experience required
The initial Cal Poly Extended Education Coding Bootcamp will focus on JavaScript. It will include lectures, workshops, hands-on learning and job search preparation.
"Preparing for a job is part of the curriculum. We cover things like setting up your LinkedIn profile so it looks technical, what your resume should look like and what communities you should be part of," said Mogan Subramaniam, VP of sales and marketing at Fullstack Academy. "That way, by the time [students] graduate, they have a lot of practice."
Fullstack Academy has one of the longest-running and most successful coding bootcamps in the nation, in part because of its dedication to placing graduates in jobs. Subramaniam said Fullstack Academy's general placement rate has about 80% within six months of program completion and 90% within a year.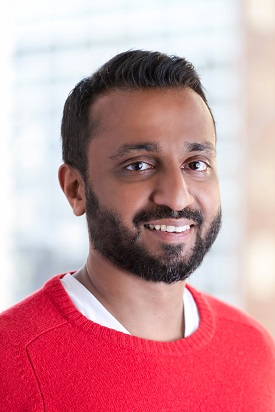 Cal Poly's Tietje said part of his due diligence included a review of the Council on Integrity in Results Reporting's statistics which include two Fullstack Academy reports for 2017. Its Fullstack Academy Chicago report covers July-December 2017. That report shows a 97.9% course completion rate and a 77.3% employment rate in the five-month period with an average annual salary of $70,000. The Fullstack Academy Grace Hopper NYC report covers the same five-month period. It shows a 98.8% completion rate and 67.9% hiring rate at an average annual salary of $82,500. While it's too early to tell what the outcome of the Cal Poly Extended Education Coding Bootcamp will be, Subramaniam said Fullstack Academy will support students as it always does.
"This is not a replacement for a computer science program. There's a lot more ground covered in a degree program and when you pursue a degree, you're free to explore options. However, [college and university programs tend] to be targeted at young adults," said Fullstack Academy's Subramaniam. "Working adults often want to transition to tech and they just want to pick up something specific like web development in a condensed fashion that's outcome-focused."
Fullstack Academy stays in touch with alumni on a weekly basis to check progress and provide assistance. The company also maintains an employer network so students can search available job postings.
"We try to map based on their interests," said Subramaniam. "Perhaps a student was working in manufacturing and if a manufacturer is looking for a software developer, that's a great fit."
Then, when a student receives an offer, Fullstack Academy helps them negotiate a salary.
Lisa Morgan is a freelance writer who covers big data and BI for InformationWeek. She has contributed articles, reports, and other types of content to various publications and sites ranging from SD Times to the Economist Intelligent Unit. Frequent areas of coverage include ... View Full Bio
We welcome your comments on this topic on our social media channels, or
[contact us directly]
with questions about the site.