Must Have IT Skills You Need to Remain Competitive
Engineers, developers, and IT managers might want to consider training on these skill sets to keep themselves invaluable to their organizations.
The ever-changing, enterprise IT landscape means there will always be a need to learn new technical disciplines or concepts. Getting trained in different programming languages may just be a starting point though. New combinations of responsibilities, processes, and duties are taking shape across technical and business disciplines, leading to the rise of DevOps, DevSecOps, and machine learning in digital transformation plans.
IT team members may already have certain foundational skills but navigating future frontiers will require them to try new paths.
Whether companies plan to train up their in-house teams or look externally for new hires, there are skills that most any IT staffer may want to pursue to keep their edge. Experts from enterprise learning provider CGS (Computer Generated Solutions) and file-sharing software provider Egnyte shared their insight on which skills are currently hot and may have long-term demand among enterprises.
Vineet Jain, founder and CEO of Egnyte, says data scientists are hard to come by right now, even though the need for them pervades aspects of organizations beyond engineering and DevOps. He sees demand for hires across a mix of different technical areas such as data analytics, containers and Kubernetes.
There is a high demand for coding and scripting skills that go beyond the basics, says Tal Broner, executive vice president of engineering for Egnyte. "The way technology evolved, everything is code," he says. "A few years back it was more about understanding tools and systems. Now everything is code." That includes APIs and infrastructure, he says, which can achieve new levels of control through coding.
DevOps is needed earlier in the design phase, Broner says, raising the demand for design skills and an understanding of architecture.
Part of the demand for more training can be attributed to the natural attrition of tech talent from the workforce. As more seasoned IT staff retires, they take their understanding of legacy systems with them, says Doug Stephen, senior vice president of the learning division and country manager for CGS Canada. That loss of institutional knowledge can exacerbate gaps in skills as organizations attempt to migrate to new infrastructure and models.
Operational changes within organizations can also increase the need for IT teams as well as other employees to gain new knowledge. CGS commissioned a survey of more than 600 employees at companies across the retail, telecom, hospitality, and banking industries. The survey asked participants questions about how currently available training and development offerings could affect their careers.
The survey showed least 50% of the respondents in telecom, retail, and hospitality expressed concern about their current level of technical skill. Of the respondents in telecom, 40% stated they looked to independent resources for new technical skills because the type of training they needed was not available in-house.
Stephen also says that 25% of responding employees were experiencing on a weekly basis new policies and procedures being rolled out. About 48.5% of responding employees saw new technology being introduced monthly, compounding the need to keep up.
"To us, that's quite astounding," Stephen says. The changes go beyond refreshing hardware and software in use. He calls it "Moore's Law for business," where instead of only computer speed and capacity doubling every two years, business processes change at a comparable pace. This speaks to the deepening connection between business operations and technology evolution within organizations.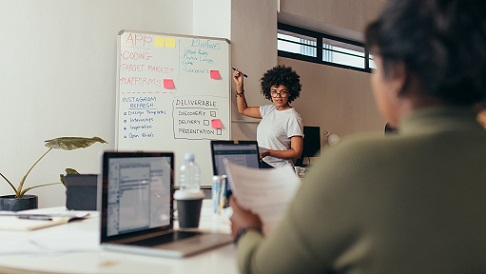 Create Training Strategy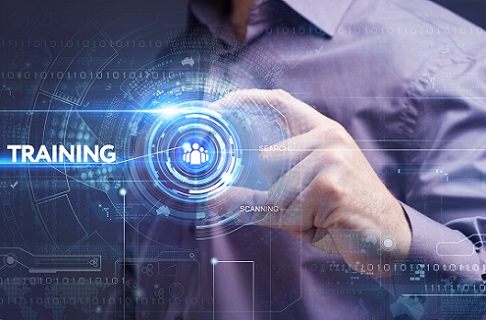 As technology and business operations evolve side-by-side, Stephen sees a need for the workforce to learn skills that lend themselves to the intertwining segments. This may be essential for businesses facing technology-triggered upheaval. No one wants to wind up stuck being Blockbuster Video while the world moves on to streaming services. "Workforces see rapid change and want access to skills, so they will not be left behind," Stephen says.
Organizations can make it easier to identify which skills their teams need to learn by retaining a generalist in tech who works with their learning department to keep abreast of changes, Stephen says. The learning department could also insist on having a seat at the IT table to be closer to the teams and understand their needs.
Training options might include looking to online schools such as Code Academy to help staff pick up skills faster. Even after completing a round of training, Stephen says, the need to regularly update knowledge will not subside. "A lot of coding for the masses will be replaced by AI," he says, potentially with foundational coding being handled by algorithms. "People in this business should not be satisfied with the coding that they are doing now because there will be changes."
Now for those skills that your team needs:
DevOps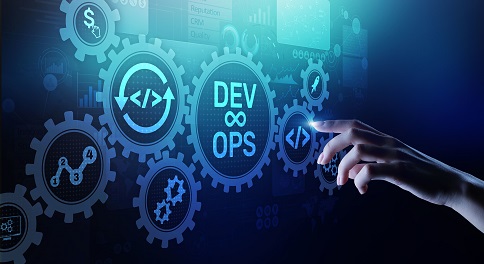 Essential to managing and iterating change at scale, strong DevOps skills are what separate successful IT and security teams from those that fail.
Python, Go - Scripting
Kubernetes/ OpenShift - Containers
Ansible - Orchestration
Prometheus - Monitoring
Jira - Bug Reports
Jenkins - CICD
(IT skills recommended by CGS)
Artificial Intelligence

Per Gartner, AI will create 2.3 million jobs by the end of 2020. Companies are turning to AI to drive radical innovation.
Python - Programming
Hadoop - Big Data
Spark - Big Data into Little Data
Machine learning engineers
Computer vision engineers
(IT skills recommended by CGS)
Back-End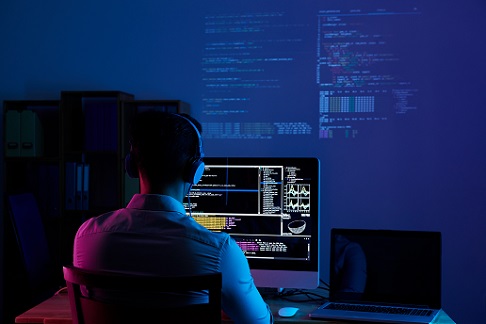 Core to new product development and maintenance, back-end developers translate business requirements into form and function.
Node JavaScript (Js) - Programming
Go - Programming
Java - Programming
Python - Programming
(IT skills recommended by CGS)
Front-End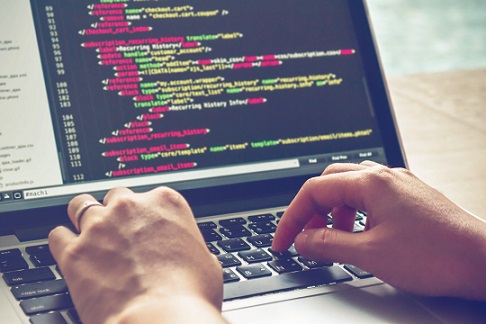 Borrowing a quote from Steve Jobs, "Design is not just what it looks like and feels like. Design is how it works." Front-end developers create the connection to the customer and build a channel for continuous communication, data gathering and improvement.
Angular - JavaScript
React - JavaScript
(IT skills recommended by CGS)
Database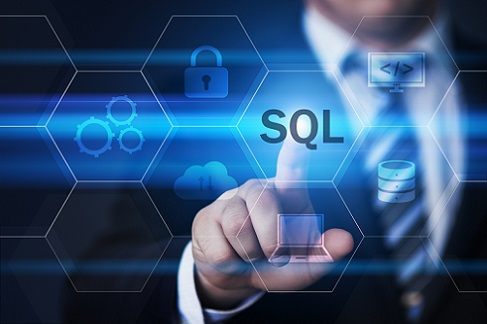 Data is central to every company. Architecting easy ways to collect, tap into and tell stories with this information is in high demand.
Progress - SQL
Mongo DB NoSQL
(IT skills recommended by CGS)
Joao-Pierre S. Ruth has spent his career immersed in business and technology journalism first covering local industries in New Jersey, later as the New York editor for Xconomy delving into the city's tech startup community, and then as a freelancer for such outlets as ... View Full Bio
We welcome your comments on this topic on our social media channels, or
[contact us directly]
with questions about the site.