IT Careers: 10 Job Skills in High Demand This Year
If you're looking to add skills to your resume, experience with these technologies might help you land a new job or promotion.
At many organizations, the start of the new year coincides with the annual review process. As a result, this is a popular time to take stock of your career and set some goals for the next 12 months. And that in turn, means that a whole lot of tech workers are wondering which skills are the most marketable right now and which are trending upwards.
To answer that question, researchers from online job board Indeed.com published a series of four reports that took an in-depth look at their job posting data. They examined which skills appeared in the most job postings and which skills have increased in popularity the most over the past year and the past five years. They also noted some key trends, as well as which skills are the most important for some of the most in-demand job titles.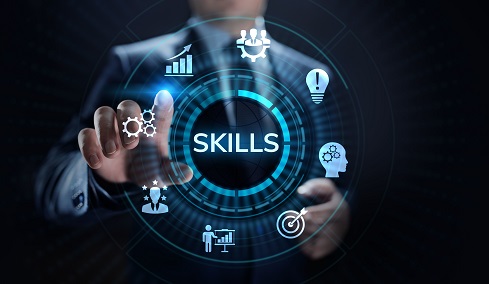 From a big-picture perspective, cloud computing and containerization continue to dominate the IT landscape. No matter your specialty, you probably need to have at least some familiarity with these technologies.
In addition, demand for experience with big data tools, machine learning (ML), and artificial intelligence (AI) are continuing to climb. And as enterprises continue their push toward digital transformation, front-end Web development tools, particularly JavaScript frameworks like Backbone.js, Angular.js, React.js, and Vue.js, can be very profitable additions to your resume.
Right now, the hottest job title in tech is "software engineer," which accounted for 6.8% of all tech job listings on Indeed.com for 2019. The next two job titles on the list -- senior software engineer and software architect -- are closely related to the No. 1, and the top three together accounted for 13.6% of last year's technology jobs. Other in-demand titles include systems engineer, developer, systems administrator, full-stack developer, technical support specialist, front-end developer, and product manager.
Drilling down in the specific skills necessary to get today's tech jobs, an interesting trend emerges. While skills related to the big technology trends are growing quickly, they still factor in relatively few job postings overall. For example, the PyTorch ML library grew an impressive 138% between 2018 and 2019, but it only accounts for 0.4% of job postings in all.
By contrast, some programming languages that were at the top of the list 10 years ago continue to factor in to more than 20% of the tech job listings.
The following slideshow highlights the top five skills that showed the most increase in Indeed.com job postings between 2014 and 2019, as well as the top five skills that appeared most often in 2019 jobs. If you're looking for skills that are valuable to the largest number of employers, these are a great place to start.
Cynthia Harvey is a freelance writer and editor based in the Detroit area. She has been covering the technology industry for more than fifteen years. View Full Bio
We welcome your comments on this topic on our social media channels, or
[contact us directly]
with questions about the site.