Find Your New Job in IT Today
InformationWeek has partnered with ZipRecruiter to host a job search tool on our pages.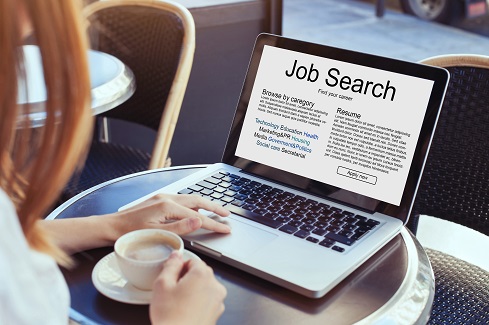 One amazing thing about the IT professionals that I've met over the past three decades in tech journalism is how well they multitask. Heck, they keep one eye on the systems they have running and a second on what their business is doing and how it's changing. Yet, they still manage to track the constant changes in technology, and think about how each industry development might impact their jobs.
Then there is the job itself. There's a sense that most IT pros stay on alert for the next career opportunity, even if it means jumping to a new company. Blame it on corporate interest in outsourcing or the still-common feeling among executives that IT is just a utility or cost center. Those IT pros work hard and well, but in exchange for no thanks, typically little pay, and shaky job security. So, while their eyes are on the systems and the business, they keep their ears open for something new, just in case.
It simply makes sense, because one advantages is that IT skills are relatively portable. Compare IT with a job like teacher; if you were a high school history teacher, your options would be limited to a handful of local towns -- no telecommuting option in that field. Postal carriers may be even more limited in their opportunities. However, if you are an ace at Javascript working at a bank you might find a good job at a local distributor or even one of the big, national tech players.
You might be considering a job change because your current manager is crazy, or your pay isn't commensurate with your hours or contributions, or maybe it's time to help build something new, like a startup.
Whatever the reason for that shifting feeling in your feet, InformationWeek may be able to help. We have just added a job search widget to our website, and we hope you will give it a try, not necessarily because you think your boss is crazy, but just to see what's out there as a match for your skillset.
We have partnered with ZipRecruiter, which has been used by more than 1 million companies to find talent, and are offering the ZipRecruiter search widget right on our Careers page under the "More" and "IT Life" menus. You can search by job title, keyword and location, and you can narrow your search by distance from that location or when jobs were posted.
Jobs are out there; you just want to find the right match.
Oh, and if you're worried about the crazy boss looking over your shoulder, relax the results page for your search is under the InformationWeek banner, so it's easy to explain that you were doing work-related research. Give it a try here.
Jim Connolly is a versatile and experienced technology journalist who has reported on IT trends for more than two decades. As editorial director of InformationWeek and Network Computing, he oversees the day-to-day planning and editing on the site. Most recently he was editor ... View Full Bio
We welcome your comments on this topic on our social media channels, or
[contact us directly]
with questions about the site.