EBay Settles Antitrust Hiring Lawsuits
Department of Justice calls eBay's behavior egregious; eBay claims innocence but agrees to pay $3.75 million.
The US Department of Justice has reached a settlement with eBay that forbids the company from participating in anticompetitive agreements with other companies to limit the recruitment of employees.
The agreement, subject to court approval, concludes an antitrust claim filed by the DoJ in November 2012. The claim alleged that eBay made an unlawful agreement with Intuit not to hire each other's employees.
"The effect of this agreement was to reduce competition for highly-skilled technical and other employees, diminish potential employment opportunities for those same employees, and interfere with the competitive and efficient functioning of the price-setting mechanism in the labor market that would otherwise have prevailed," the DoJ asserted in its complaint.
In a conference call Thursday, Bill Baer, assistant attorney general in charge of the Department of Justice's Antitrust Division, said that the agreements between eBay and Intuit were known by executives at the highest levels of the two companies, including former CEO Meg Whitman and Intuit founder and executive committee chairman Scott Cook.
[Having trouble finding the right people? Read Digital Business Skills: Most Wanted List.]
"The behavior was blatant and egregious," Baer said. "And the agreements were fully documented in company electronic communications."
In an email, eBay said it sees nothing wrong with its actions. "eBay continues to believe that the policy that prompted this lawsuit was acceptable and legal, and led to no anticompetitive effects in the talent market in which eBay competed."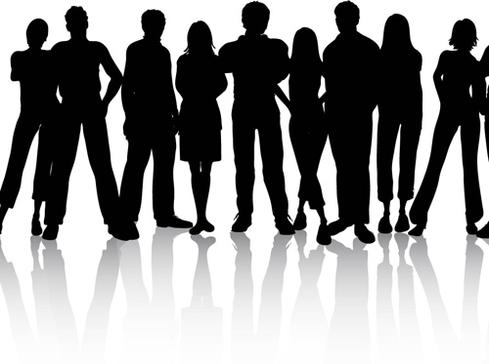 eBay insists that it conforms to hiring practice standards established by the Department of Justice. "Any hiring practices or decisions that could have raised concerns with the Department of Justice ceased years ago, as evidenced by the fact that Intuit signed a consent decree with the Department of Justice in 2010."
Intuit, along with Adobe, Apple, Google, Intel, and Pixar, settled a similar antitrust claim with the DoJ in 2010 and agreed last year to pay $11 million in a class action brought against the companies. It was joined in that settlement by Lucasfilm and Pixar. Last week, Adobe, Apple, Google, and Intel agreed to settle the class-action claim for a reported $324 million.
Separately, California Attorney General Kamala D. Harris announced a $3.75 million settlement of a parallel state lawsuit against eBay. That figure includes $250,000 in civil penalties and a $3.5 million payment to be distributed through a settlement fund used to compensate individuals employed at eBay or Intuit while residing in California between 2005 and 2009.
Payments will be offered to three employee pools. The first pool includes about 40 people who were employed by Intuit and considered for jobs at eBay but not hired. These individuals will receive between $5,000 and $10,000. The second pool includes about 950 people who applied for jobs at eBay but were not considered. These individuals will receive between $1,000 and $1,500. The remaining group is made up of current or former employees of either company during the period the agreement was in place who aren't in either of the two other pools. These individuals will receive as much as $150 for indirect harm.
Join Enterprise Connect for an intensive daylong series of sessions in a free four-city road show focused on helping you design strategies for successful adoption and implementation of Microsoft's Lync. During this free program, we will help you evaluate Lync as a voice solution, address the challenges of integrating Lync into your UC architecture, and analyze total cost of ownership. Join your peers and leading vendor companies making Lync adoption possible in San Francisco, Chicago, Boston, and New York. Register for the Enterprise Connect Lync Tour today.
Thomas Claburn has been writing about business and technology since 1996, for publications such as New Architect, PC Computing, InformationWeek, Salon, Wired, and Ziff Davis Smart Business. Before that, he worked in film and television, having earned a not particularly useful ... View Full Bio
We welcome your comments on this topic on our social media channels, or
[contact us directly]
with questions about the site.