Eating At Interop: 8 NYC Dining Options
Baffled by where to eat near the Javits center? You're not alone: Check out these eight walkable and delectable options for Interop NY attendees.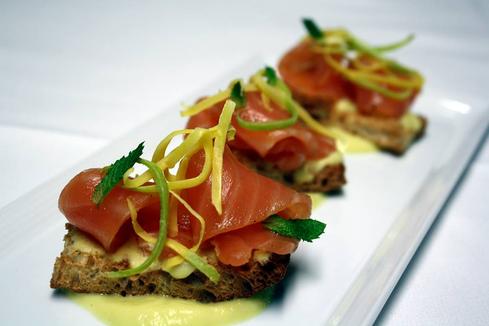 When the Jacob K. Javits Convention Center opened in New York City in 1986, New Yorkers were baffled by its location on the far West Side of Manhattan. Standing alone in what was a vast concrete wasteland, the location was not near any hotels, restaurants, or subway lines, and the neighborhood was generally dicey.
Fast-forward to 2014, and a few things have changed. When you visit New York City for Interop on Sept. 29-Oct 3, you'll see that the Far West Side of Manhattan is undergoing a radical transformation. While the area still lacks luxury business hotels, it does feature the High Line park, and there are plans to extend the No. 7 subway line all the way to 12th Ave. There's also a fantastic bike/walking path along the Hudson River, and the Chelsea Piers offers sports, restaurants and river cruises.
That said, when it comes to food, Javits still sits alone on its island of concrete, with very few quality dining options within close walking distance.
Most folks attending a convention here quickly retreat back to their midtown hotels, where restaurants are plentiful. But if you do that, you'll miss out on all the richness Manhattan has to offer when it comes to dining experiences. I did my best to keep these alternative options within about a 20-block radius of Javits, encompassing the neighborhoods of Chelsea, Hell's Kitchen (don't let the name fool you), and Midtown East/Murray Hill. These establishments will have you exploring neighborhoods you may have overlooked on other visits.
I've chosen a mix of business-friendly restaurants, where you won't feel out of place in a suit and tie, as well as casual dining experiences that are too good to be missed. An added bonus: I've listed only restaurants in which I've personally dined. I don't pretend to be a foodie, but I would never send my friends to a place I hadn't visited first.
Have some of your own favorite New York restaurants near Javits? Tell us about them in the comments section below. And don't forget to let us know if you'll be joining us at Interop New York, where you can feed your mind all day and your stomach at night.
Susan Nunziata leads the site's content team and contributors to guide topics, direct strategies, and pursue new ideas, all in the interest of sharing practicable insights with our community.Nunziata was most recently Director of Editorial for EnterpriseEfficiency.com, a UBM ... View Full Bio
We welcome your comments on this topic on our social media channels, or
[contact us directly]
with questions about the site.