10 IT Hiring Plans For Second Half Of 2016
While CIOs say they expect to see a slight dip in IT hiring plans for the last six months of this year, according to recent survey results, one tech recruiter says the outlook appears positive. Here's a closer look at CIO hiring plans for the remaining months of 2016, including layoffs, the most in-demand IT skills, and the hottest regions.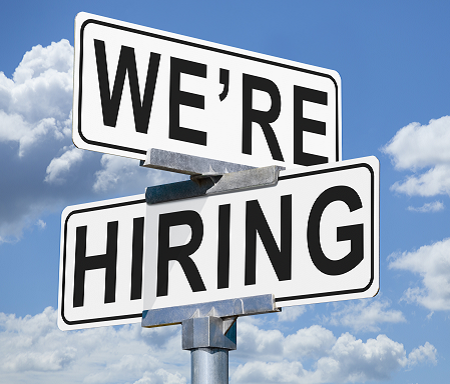 As we enter the second half of 2016, CIOs surveyed say they expect to slightly curtail hiring plans compared to the first half of the year and the same time a year ago, according to the recently released results of an IT hiring forecast report by recruiting firm Robert Half Technology.
Of the 2,500 CIOs from 25 major US markets surveyed, 84% of respondents said they expect to hire technology workers. The percentage is down slightly from 85% in the first half of the year, according to the report. Compared to the second half of the year of 2015, the percentage was down 5 points from the 89% who indicated they planned to hire tech workers.
"While there is a slight shift year-over-year, it is still an incredibly positive outlook for technology talent," John Reed, senior executive director for Robert Half Technology, told InformationWeek. "Tech talent is still in demand to build and maintain technology projects within organizations. Leaders are looking to grow their data initiatives, strengthening security strategies and expanding web and mobile projects, and [they] will need the talent to implement and maintain these endeavors."
Reed added that there were a number of years when IT hiring faced incredibly rapid growth, as organizations began to get into digital, security, mobile, and big data projects, and needed to launch them off the ground.
[See 10 CIO Career Trends That May Surprise You.]
But with more IT teams becoming established, CIOs are making laser-focused strategic hires, and they're looking to snap up specialized talent. In looking toward 2017, Robert Half Technology, which has been tracking IT hiring since 1995, said it expects hiring activity to be strong as technology advances, Reed said.
CIOs also described the current hiring environment as very competitive, with a total of 61% saying it was still challenging to find skilled IT professionals, according to the survey.
Here's a look at CIO hiring plans for the second half of this year, including the most in-demand IT skills, layoffs, hiring freezes, how many plan to implement layoffs, and what the hottest cities are to land a tech job, according to the survey results.
Let us know what you think in the comments below. Which of these findings match up to what the direction of the tech leadership in your company?
Dawn Kawamoto is an Associate Editor for Dark Reading, where she covers cybersecurity news and trends. She is an award-winning journalist who has written and edited technology, management, leadership, career, finance, and innovation stories for such publications as CNET's ... View Full Bio
We welcome your comments on this topic on our social media channels, or
[contact us directly]
with questions about the site.