FBI Won't Share iPhone Hack With Apple, Report Says
The FBI paid approximately $1 million for a hack into an encrypted iPhone, and now plans to keep the details to itself, according to The Wall Street Journal. The government also dropped case against Apple in Brooklyn -- and that has law enforcement fuming.
The FBI has decided not to disclose details to Apple about a security vulnerability that enabled hackers to unlock the encrypted iPhone of San Bernardino terrorist Syed Farook, The Wall Street Journal reported April 26.
The report cited "people familiar with the matter," and noted that an Apple attorney suggested that whatever the FBI found would "have a short shelf life," since Apple is continually working on software improvements.
On March 28, the FBI dropped a California court order against Apple, requiring it to unlock the phone and create code that would allow the FBI to bypass two security measures in the future: An auto-erase function that essentially clears the phone after too many incorrect password guesses, and a feature that extends the time allowed between incorrect guesses.
In that filing, the FBI noted it had received promising help from "an outside party."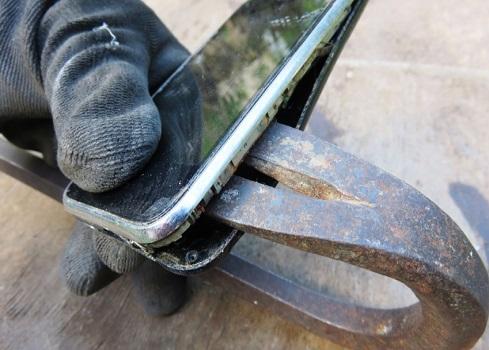 FBI Director James Comey, at a college speaking engagement days later, said he was unsure of whether the FBI would share the details that it had acquired with Apple, since that would put the FBI "back to where we started from."
It was later revealed that the FBI had paid a group of hackers likely more than $1 million to unlock the iPhone.
In principle, however, the FBI has proven willing to share security information that can help Apple to keep its customers safe.

Are you prepared for a new world of enterprise mobility? Attend the Wireless & Mobility Track at Interop Las Vegas, May 2-6. Register now!
The FBI informed Apple of a vulnerability in Mac OS X and iOS software on April 14, Reuters reported April 26. It was the first time it had done so, and it proceeded through the Vulnerability Equities Process, a "controversial" process, according to Reuters, that was established by the White House for just such a purpose.
In that instance, the Reuters report added, an Apple executive said the problem had already been fixed by Apple nine months earlier.
The Brooklyn Case
The government recently also dropped a case against Apple in Brooklyn, where it had asked Apple to unlock the iPhone of an alleged drug dealer in New York. Bloomberg reported April 22 that the government "no longer needs Apple Inc.'s assistance to get into" the iPhone.
On April 21, law enforcement groups filed arguments against Apple with a Brooklyn federal court, fearing it was setting a precedent that would make people likewise push back against law enforcement efforts.
"If Apple were to prevail in this court, the public at large may think twice about cooperating with law enforcement when called upon to do so, invalidating centuries of well-established law and common practice," the groups said in filing, according to ABC News.
The Federal Law Enforcement Officers Association, the Association of Prosecutor Attorneys, and the District Attorneys Association of the State of New York all participated in the filing.
"If the court adopts Apple's reasoning, public safety will suffer," they added.
While Apple has cooperated with law enforcement efforts for years, the Brooklyn and California cases were its first public instances of resistance.
Apple brought the issue to the public with a message posted to its site.
"This moment calls for public discussion, and we want our customers and people around the country to understand what is at stake," it said.

Michelle Maisto is a writer, a reader, a plotter, a cook, and a thinker whose career has revolved around food and technology. She has been, among other things, the editor-in-chief of Mobile Enterprise Magazine, a reporter on consumer mobile products and wireless networks for ... View Full Bio
We welcome your comments on this topic on our social media channels, or
[contact us directly]
with questions about the site.