Shadow IT: 8 Ways To Cope
If you're sick and tired of Shadow IT in your organization, you're not alone. Here are some coping mechanisms to help you get a handle on things.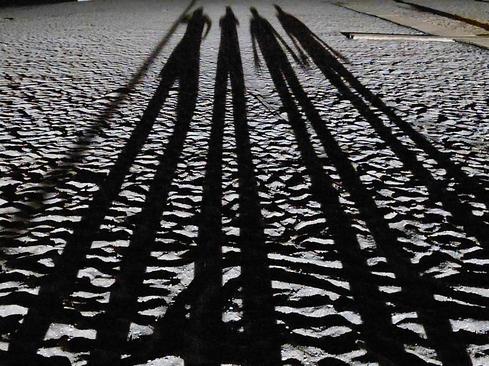 If your employees and business departments are bypassing internal IT resources to acquire their own systems, software, and other technologies without your explicit permission, take heart: You are not alone.
For many organizations, so-called Shadow IT grew out of pure necessity, as increasingly tech-savvy employees sought out their own solutions to specific line-of-business problems.
Some of you may remember a time when IT departments had the ability to fully control and dictate almost all the technology decisions made within an organization. Over the years, that vice-like grip has loosened considerably. There are multiple reasons that this has happened. For one, new technologies come to market at an alarming rate. Oftentimes, the latest and greatest is immediately seen as valuable by a particular business unit. Most IT organizations are not structured to offer new IT solutions at such a rapid pace.
Secondly, the Bring Your Own Device (BYOD) phenomenon that has hit enterprises in recent years created a new way for employees to make their own choices about the mobile hardware and software they are using for business purposes. Lastly, cloud computing and related SaaS and PaaS applications have created a new avenue for employees and entire departments to easily circumvent internal IT.
All too often, we hear of in-house IT personnel being completely in the dark about what's happening with technology in their own organizations.
Your natural instinct might be to try and clamp down on Shadow IT because you see it as a threat to your career. Rather than fight it, it's high time that IT decision-makers admit our shortcomings and learn to address the reasons that Shadow IT has cropped up in the first place. Your department no longer holds all the cards in terms of servers, endpoint devices, or applications being used in your enterprise. At the same time, there are plenty of ways to change the how the IT department operates, so that you can better address business needs. Doing so might reduce -- and possibly even eliminate -- shadow IT altogether.
In the long run, you might think Shadow IT is a terrible idea. While short-term gains can be achieved, it leaves the entire organization at risk. Take an audit, and you'll likely find duplicated technologies, security risks, inefficiencies, lack of expandability, and an overall loss of a strategic IT roadmap moving forward.
On the following pages, we give you eight ways for IT to cope with the individuals and departments that practice Shadow IT. These coping methods can help you accomplish the following:
Identify weaknesses within IT that caused the need for Shadow IT in the first place.
Reestablish relationships with departments and individuals that regard the IT department as a hindrance to their job.
Reinstitute the IT department as the single gatekeeper for technology solutions in the workplace.
If you're sick and tired of shadow IT, share your pain and let us know whether you think these coping mechanisms will help you. Do you have additional suggestions, or stories on how you handled a recent shadow IT issue? Tell us all about it in the comments section below.
Andrew has well over a decade of enterprise networking under his belt through his consulting practice, which specializes in enterprise network architectures and datacenter build-outs and prior experience at organizations such as State Farm Insurance, United Airlines and the ... View Full Bio
We welcome your comments on this topic on our social media channels, or
[contact us directly]
with questions about the site.