What IT Can Learn From The Auto Industry
There's too much waste in IT. CIOs should look to the car industry for examples of efficiency and innovation.
There's an overriding problem in IT. It goes beyond project complexity, the growth of BYOD, increased workforce mobility, or dealing with legacy systems. The big problem in IT is too much waste.
Whether you're talking about wasteful costs, network bandwidth, time spent, electricity use, or any number of other measures, ask anyone working in IT whether there is a waste problem and I guarantee they'll not only agree but agree emphatically.
Unfortunately, there's also a general acceptance that this is just "the way things are." It seems the IT sector doesn't know what to do about this problem nor have the incentive to fix it. The recent XP end-of-life is an example of the industry doing little to improve overall efficiency. Countless companies spent years, millions of dollars, and thousands of hours migrating each of their end-points by hand, because that was seemingly the only option.
[The nature of pay-as-you-go makes the cost calculation seem easy. But it's not. Read Cloud ROI: 4 Critical Considerations.]
To see an example of an industry that's achieving success through a sharp focus on efficiency, speed, and performance, IT teams should take a look at the automotive industry.
How IT can learn from the auto industry
For decades, the automotive industry has been advancing its design process, engineering knowledge, and technology. Today's cars are much more sophisticated than the cars of two or three years ago.
The market knows that while eco-efficiency sells, high performance counts for today's car buyers. Hybrid motor technology was once seen as eco-efficient, but dull and slow. Yet the triumph of the first hybrid car at the 80th Le Mans 24 Hours race just two years ago proved that efficiency, agility, and innovation can coexist.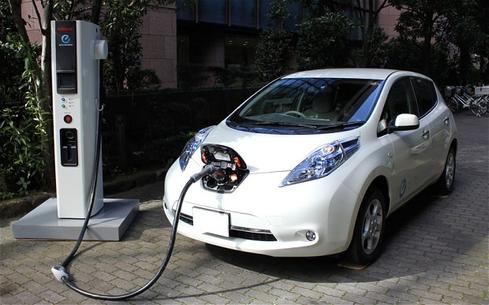 Year-on-year, automotive engineers introduce new technologies, components, and complexity, yet cars continue to perform more efficiently than before. It's now common to see new cars returning more than 80 miles per gallon, and even mainstream family cars regularly average more than 65 miles per gallon.
However, in IT we don't behave in the same way. We don't judge our efforts based on whether we're delivering significantly more IT for the same amount of money or less. But that is the textbook definition of efficiency: that "less in" should equal "the same or more out."
Unfortunately, most businesses are spending 80 percent of their IT budgets on maintaining their hardware and software, leaving little money to invest in delivering more IT for less money. We need to expect more out of the tools we rely on, calling on them to help us decrease our expenses, whether that be by reducing software licenses or eliminating unnecessary servers. For example, we see companies distribute software without taking into account whether users need it or will continue to need it. Our own analysis of 75 companies has found that for the top 35 most commonly deployed software, there is, on average, $195 worth of savings per PC that can be realized through software reclaim.
Why efficiency equates to sophistication
Efficiency is in essence a sophistication, and this is what is lacking in IT today. Modern cars have a way of doing everything "under the hood," while for the driver the experience feels as simple as driving any other car. Such sophistication should be running through every IT department and be central to every process.
Typically, IT today is not sophisticated, as we waste energy and resources
doing the same job over and over again. Automating IT processes such as OS deployments or software distribution will result in immense time and cost savings and will also create a future-proofed repeatable process.
We need to stop trying to reinvent the wheel. Sophistication in IT is about capturing and codifying complex processes and creating software so it can be repeated again, and again, and again.
The irony is that IT teams are failing to use computers for the very purpose they were designed for: to speed up and automate complex or lengthy processes. Many use these capabilities for their business processes, however our view is that too many companies fail to maximize the use of computers to distribute software or maintain their IT estates.
Efficiency is a choice
Being efficient is an easy choice to make if you're buying a car. The progress in car design means that fuel efficiencies can easily coexist with technology and high performance.
But for today's IT departments, it's not a very obvious choice. Few CIOs have a specific objective to reduce waste and make IT run more efficiently, because other tactical measures such as meeting project deadlines and rolling out new software soon take the spotlight.
The auto industry prides itself on fuel efficiency that cuts carbon footprints and reduces miles per gallon. Those responsible for enterprise IT infrastructure, hardware, and software are spending approximately 80% of IT budgets on just maintaining the status quo. Reduce this figure by just 5% by removing unnecessary technology cost from the business can result in the equivalent of adding another 10 miles per gallon. For example, by reclaiming unused software, an energy/oil company realized more than $12.2 million savings in software license costs.
It's time for IT professionals to stop accepting the waste problem in IT and start challenging the status quo.
The first hybrid car won at Le Mans in June 2012, but the real winner was new technology that enabled this game-changing feat. Tools designed to remove unnecessary technology cost from the business did not exist a few years ago, but now they do. Let's put them to use.
IT leaders who don't embrace public cloud concepts will find their business partners looking elsewhere for computing capabilities. Get the new Frictionless IT issue of InformationWeek Tech Digest today.
Sumir Karayi founded 1E in 1997 with the goal to drive down the cost of IT for organizations of all sizes by identifying and eliminating IT waste. Sumir pioneered PC power management and established a market-leading role for his company. He has driven 1E innovations to ... View Full Bio
We welcome your comments on this topic on our social media channels, or
[contact us directly]
with questions about the site.