IT Salaries: 8 Cold Hard Facts
InformationWeek's 17th annual IT Salary Survey examines the highest- and lowest-paying industries, the lucrative skills, and the best titles. How does your job stack up?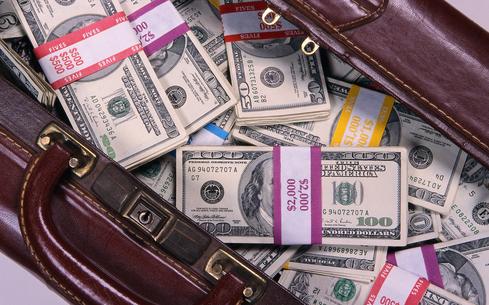 IT professionals find that the job and salary picture are looking up this year. Faith in your career paths has spiked, more of you feel very secure in your jobs, and the number of you who received a raise in the last year grew, according to InformationWeek's 17th annual US IT Salary Survey. This year, we polled 11,662 full-time IT professionals to gauge industry compensation, benefits, and job satisfaction.
Money talks, and this year was no exception. Staffers and managers cite pay as their No. 1 (48%) and No. 2 (46%) motivators, though its importance has dropped significantly over the last few years.
"As recently as 2009, 60% of IT staffers listed base pay among their most important factors," the report said. "The drop in importance shows employees more confident and comfortable that they'll have a steady paycheck as the economy and employment picture stabilize."
[ See our complete IT salary survey coverage for more data, advice, and analysis. ]
After pay, staffers most value workplace perks such as benefits (44%) and a flexible work schedule (43%). Managers, on the other hand, place more importance on values such as recognition that their opinions and knowledge are valued (46%) and challenging work and responsibility (42%). Company stability placed high on both lists.
No one factor was chosen by half of respondents, our report found, indicating that there's no one-size-fits-all approach to keeping employees happy.
Surprisingly, our report found that IT pros place very little value on skill development and training. Just 15% of managers include it on their priority list, while slightly more staffers (23%) prioritize it higher. Despite the overall lack of enthusiasm toward training, companies still value it: About half of all IT pros said they attended company-paid training in the past year, while 17% of staffers and 18% of managers said they attended a company-paid certification program.
"At some companies, the IT skills in demand are changing because IT's role there is changing," the report said. "Customer-facing apps put a premium on not just application development skills, but also on people who build the data architectures and infrastructure platforms that feed those apps and deliver a response."
As IT's role evolves, so do job functions. This year's top-paying job functions for managers and staffers include cloud computing ($140,000 for managers/$115,000 for staffers), enterprise application integration ($127,000/$105,000), and data integration and data warehousing ($124,000/$104,000). Application development also ranked high for managers ($125,000).
How does your salary stack up? Read on for more of our top findings, including the highest-paying titles, median compensation numbers, and the most lucrative industries.
Kristin Burnham currently serves as InformationWeek.com's Senior Editor, covering social media, social business, IT leadership and IT careers. Prior to joining InformationWeek in July 2013, she served in a number of roles at CIO magazine and CIO.com, most recently as senior ... View Full Bio
We welcome your comments on this topic on our social media channels, or
[contact us directly]
with questions about the site.