Geek's Guide To NYC Travel: Interop Preview
Superheroes, Dr. Who bars, video games, Seth Meyers, and more. Check out some of the coolest things a geek can see while in New York for Interop.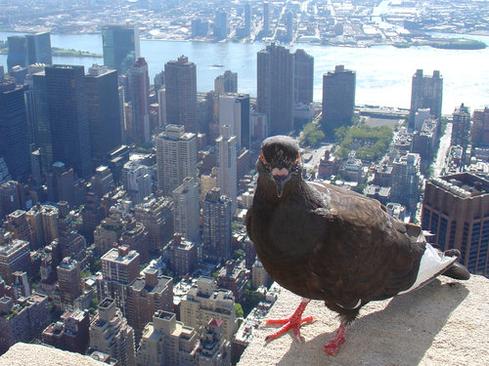 When Interop hits New York from Sept. 29 to Oct. 3, we know many of you would like to see a different side of the city. Anybody can tell you to go see the Statue of Liberty or Central Park, but who else can tell you where to find the best spots to get your nerd on? So here it is: the Geek's Guide to the Gotham City. Read the guide, mark off your favorites, and register for Interop, but don't forget to give yourself plenty of time to see these sights. New York is the city that never sleeps, so when Interop does (hey, Interop is 28 now; we're not so young anymore), these are the hotspots to keep the party going.
New York is so busting out with geek culture that some pretty cool stuff didn't even make the list. We didn't even get to the truly excellent New York Hall of Science, and that's not because it isn't great. We just couldn't see listing a science museum when you probably have one in your town. Same goes for the Intrepid Sea, Air, and Space Museum. You may not have an aircraft carrier in your town, but you probably have an aircraft museum nearby.
So what did it take to make the list? It had to be a place where you can buy superpowers in a can -- or maybe see Kermit the Frog in person. We highlighted a ninja village, a cyclone, and a forbidden planet. You'll walk in the steps of superheroes, science legends, and Dr. Who. You can even join a secret club that describes itself as underground... shrouded in mystery... and chock full of brainiacs who will report on the findings of its secret missions, whether in the heart of Papua New Guinea or Brooklyn.
If that's not enough, I'll tell you where you can see the King of the Geeks, Seth Meyers, the former SNL Weekend Update host, current late night star, and animated superhero himself.
We've got so much fun, you'll want to register, not only for this year's Interop, but next year's, as well, because there's no way you'll see it all in one year. Check out the slideshow. Tell us what you are excited to see at Interop and in New York. And if you're local, add your favorite fun spots to the list.
David has been writing on business and technology for over 10 years and was most recently Managing Editor at Enterpriseefficiency.com. Before that he was an Assistant Editor at MIT Sloan Management Review, where he covered a wide range of business topics including IT, ... View Full Bio
We welcome your comments on this topic on our social media channels, or
[contact us directly]
with questions about the site.