5 Traits of Truly Innovative Companies
When most people think about innovation, they think of companies like Amazon, Facebook, Apple, and Google because those companies appear to have some kind of magic that other organizations lack. If your company wants to make lightning strike repeatedly, consider these points.
Most companies consider themselves "innovative" whether they are disrupting a market, maintaining the status quo, or dying on the vine. While most individuals tend to think of innovation as synonymous with disruption, incremental innovation can also drive billions of dollars in revenue.
Some organizations have mastered the process of innovation because they realize innovation involves more than just a bright idea. Those ideas need to be rooted in fertile ground, which includes the ability to execute, the agility to adapt as conditions change, and a confluence of external factors such as market readiness and a critical mass of supporting infrastructure.
"Disruption happens when small, nimble companies challenge incumbents with technology," said Conrad Burke, vice president of New Ventures at Intellectual Ventures and head of ISF Incubator, an incubator and accelerator within Intellectual Ventures, which creates and licenses intellectual property (IP). "Timing is everything. You have to be able to execute well and quickly because things can change rapidly."
On the other hand, speed can kill. Many great ideas haven't taken off as expected simply because the timing was wrong. For example, at the turn of the millennium, mobile marketing was supposed to change the world. Now, 18 years later, marketers are advancing the same idea as if it's novel. The difference is that today we have smartphones that deliver slick experiences, as opposed to flip phones. In addition, the networks to which our phones are connected provide coverage just about everywhere and their significantly greater bandwidth supports many content types, not just text. Further, there are more than 5 billion mobile users around the world now, up from about 750 million in 2000. In short, mobile marketing is now practical.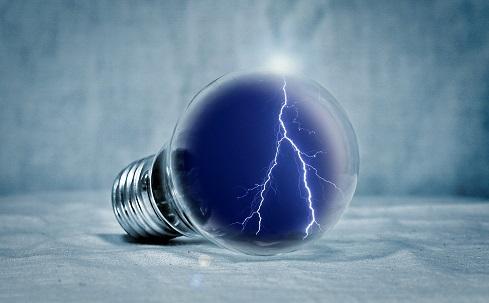 Speed has also killed a lot of "first movers" seeking "first-mover advantage." While the first to market may change the world, the first company to execute an idea isn't necessarily the one that will succeed. Sometimes later entrants can learn from and improve on an idea. For example, Facebook became what MySpace didn't.
One innovation killer is an adamant focus on the past: Things have been done the same way for years or decades so they will continue to be done the same way. However, in today's business environment, nothing is static.
"The number one barrier is fear of change, this fear of something going wrong so they end up in an innovator's dilemma which is because we've been successful we now need to be conservative to maintain it. But they didn't achieve that success by maintaining something, they achieved it by being a maverick," said Dom Price, head of R&D and work futurist at software company Atlassian. "You have to skate to where the puck is going, not to where it is."
Joe Carella, assistant dean of the University of Arizona's Eller College of Management and Paul Melendez, professor of Practice and founder of the Center of Leadership Ethics, Department of Management and Organizations in the Eller College of Management jointly research innovation and have noticed some common traits among successful innovative leaders.
"They have a future-state attitude. They think in terms of exponential realities and the impact the introduction of a new product or service will have in a longer time frame than a typical product development person," said Carella. "They're very clear on the importance of creating new connections that can benefit themselves and others in their network."
Can you imagine getting in trouble for not failing once in a while? It can happen at Barnum Financial Group because the CEO is a progressive, modern thinker who would rather see employees try something and fail rather than not trying at all.
"If you're not afraid of failing, you're not afraid to try," said Elizabeth Hiza, chief of staff at Barnum Financial Group. "If you're not afraid to try, you're free to be creative."
Following are a few other important points to consider.
Be Agile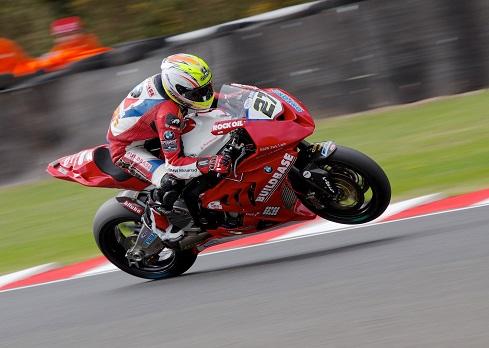 In today's dynamic business environment, companies can't afford to be complacent. If they are, they run the risk of becoming irrelevant.
"Successful startups have the ability to pivot ever so slightly, not stick one's head in the sand and fixate on a singular strategy. If you look at successful companies that became big companies, their original plan and what they became can be quite different," said Conrad Burke of Intellectual Ventures and head of ISF Incubator. "The most important thing that generates success is the ability to learn and adapt quite quickly to the market and you have to execute."
IFS Incubator has a vast IP portfolio and a network of rock star entrepreneurs. So far, the lab has launched 15 startups that employ 400 people. The secret sauce is a mix of people, technologies, mentorship and access to an 87,000 square foot lab. ISF Incubator and its incubated companies focus on "megatrends" including autonomous cars. Burke said the challenge and opportunity is to foresee megatrends that may not require a product or service today but will need that product or service a couple of years from now.
Cultivate a Culture of Innovation
The difference between companies that say they're innovative and companies that are innovative is action. Truly innovative companies foster a culture of innovation that encourages and rewards ideas from everywhere in the organization. Atlassian, an enterprise software company, is an example.
Atlassian has developed many products that have become defacto standards for software development teams. The company allows its employees to spend 20% of their time innovating, whether that's one day per week or an entire week out of every few weeks. In addition, employees are encouraged to present their ideas at town hall meetings, and they recognize each other through "kudos" votes that the company acknowledges by giving a gift to the person who received the kudos. Perhaps the most interesting and unique thing about Atlassian's commitment to innovation is the willingness to offer innovators an equity stake in an idea that's eventually commercialized.
"We're restless. A little bit of restlessness if healthy because if we accept everything we've got today and like it too much, we'll get complacent," said the company's Dom Price. "We see micro levels of innovation in every part of our business every day. We have a culture of exploration and experimentation and share lessons learned from those experiments, half of which fail."
But if employees spend 20% of their time on innovation and half of the experiments fail, where's the ROI? Most business leaders would ask that question, but Price views things differently. He thinks companies would be better served if their leaders' definition of "ROI" was return on innovation rather than return on investment.
Recognize that Innovation is a Process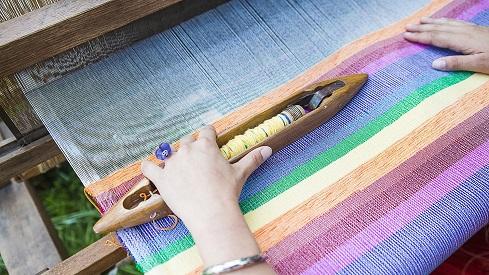 Every company wants to be innovative, but few have found a way to do it consistently. People look at larger-than-life innovators such as Steve Jobs, Jeff Bezos, and Elon Musk and see a gifted person who is smarter than anyone else. While it's true those legends are smart and gifted, they're not the only ones capable of innovation.
"Innovation isn't something you're born with, it's something you can learn," said Paul Melendez of the Eller College of Management. "Innovation has two dimensions: the tactical dimension which is the activities you undertake to get innovative products or services and the strategic dimension which is the culture an organization has to have in place in order for innovation to be fluid, continual and supported."
Toward that end, Melendez developed templates that organizations can use to spur innovation. One interesting concept is subtraction. For example, if you remove something vital from a pair of glasses what do you have? If you remove the lenses, you may end up with one Asia's biggest fashion trends which is simply big, black, bold frames. If you remove the frames instead the lenses and reduce the lens size, you end up with contact lenses. If you remove all components of glasses and are still correcting vision, that's Lasik surgery. In short, very innovative ideas can come from a concept as simple as subtraction!
Know Where You Are on the S-Curve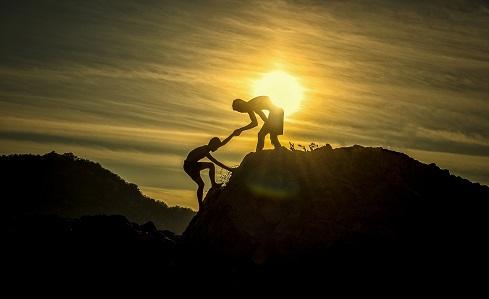 What do Marie Curie, Albert Einstein, Benjamin Franklin, Steve Jobs, Dean Kamen, Elon Musk, and Nicola Tesla have in common? Innovation, for one thing. In her forthcoming book, "Quirky" author Melissa Schilling explores the traits of these remarkable people. Schilling is also a John Herzog Family professor of Management and Organizations at New York University's Stern School of Business.
One common trait among the legends is the belief that rules don't apply to them, so they're unconstrained by the norms that hold other people back. Another trait is self-efficacy which is one's belief that he or she will succeed, overcoming any obstacles (which people mistake for hubris or a delusions of self-grandeur). The third is idealism, which in this case means belief in a cause more important than one's self, and which enables innovators to totally disregard criticism or nay-saying.
Just because another inventor or innovator exhibits the same traits does not guarantee that the company built around them will succeed. Many Silicon Valley ventures with brilliant founders have failed.
"You have to have the big picture of your technology and market and know what dimensions are moving forward in that market," said Schilling. "Elon Musk is and Albert Einstein was good at abstraction. If you can see the big picture and know the big dimensions, and if you know where you are on the S-Curve, you can make better bets. If you just keep improving on what you've been doing, somebody else betting on another dimension is going to disrupt you."
Embrace Diversity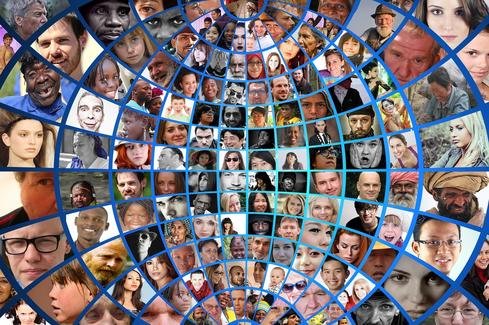 Diversity is a huge issue in business. It typically focuses on equal employment opportunities and compensation, but the problem is much broader than that. Increasingly, companies are recognizing that cross-functional collaboration can result in products or services that might not have been conceived otherwise in any one department. However, few organizations have considered how personality differences can impact the amount of innovation and the quality of innovation they can achieve.
For example, brainstorming is considered a fast path to innovation, yet most of the people interviewed for this piece disagree. One reason brainstorming is supposed to work well is because people can contribute any idea without judgment, which tends to work better in theory than in practice. All great minds do not think or work alike.
"Group brainstorming can be very detrimental to creativity because creatives don't thrive in those environments," said Vijay Ram, a cognitive scientist and founder of personal development company RAMIC Solutions. "A lot of them do their best work outside of groups and a lot of them won't push their ideas."
Don't assume that extroverts necessarily have the best ideas just because they're the loudest people in the room. If you discount the potential of introverts who tend to be quieter, you could be cutting your potential for innovation in half or worse.
Lisa Morgan is a freelance writer who covers big data and BI for InformationWeek. She has contributed articles, reports, and other types of content to various publications and sites ranging from SD Times to the Economist Intelligent Unit. Frequent areas of coverage include ... View Full Bio
We welcome your comments on this topic on our social media channels, or
[contact us directly]
with questions about the site.