11 Cool Ways to Use Machine Learning
Machine learning is becoming widespread, and organizations are using it in a variety of ways, including improving cybersecurity, enhancing recommendation engines, and optimizing self-driving cars. Here's a look at 11 interesting use cases for this technology.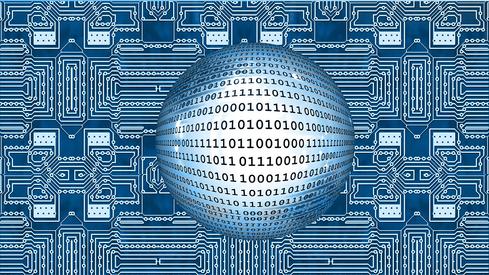 For years, machine learning has been used for image, video, and text recognition, as well as serving as the power behind recommendation engines. Today, it's being used to fortify cybersecurity, ensure public safety, and improve medical outcomes. It can also help improve customer service and make automobiles safer.
"Machine learning allows you to look at volumes of data and do volumes of calculations that a person really can't do," said Lisa Dolev, founder and CEO of operational intelligence solutions provider Qylur, in an interview.
Machine learning can identify patterns that humans tend to overlook or may be unable to find as fast in vast amounts of data. Organizations are using machine learning to make new discoveries, as well as to identify and remediate issues faster.
[ In IoT, there are coding languages and then there are coding languages. Which ones should you learn? Read 11 IoT Programming Languages Worth Knowing. ]
Meanwhile, deep learning, a sophisticated branch of machine learning, is gaining popularity. It requires massive amounts of data and massive processing power. In a lot of cases, deep learning is being used in tandem with machine learning to improve outcomes, such as lowering the number of false positivies in security breach detection software. One reason some organizations are using deep learning is to automate more of the machine learning lifecycle. Comparatively, machine intelligence and human intelligence are often paired to overcome the limitations of rules-based systems.
"Deep learning can detect more granular or more sophisticated [information]," said Dr. Hui Wang, senior director of global risk sciences at PayPal, in an interview. "We use it as part of our tools [because] it enables a higher degree of fraud and money-laundering detection."
In short, there are different ways of applying machine intelligence to problem-solving. Here are 11 options for you to consider. Once you've reveiwed these, tell us what you think in the comments section below. Is machine learning something your organization is looking to implement? Is deep learning on your radar? What potential use cases do you see for these technologies?
Lisa Morgan is a freelance writer who covers big data and BI for InformationWeek. She has contributed articles, reports, and other types of content to various publications and sites ranging from SD Times to the Economist Intelligent Unit. Frequent areas of coverage include ... View Full Bio
We welcome your comments on this topic on our social media channels, or
[contact us directly]
with questions about the site.