How to Get Your IT 'Dream Job'
Interop ITX infrastructure track chair Keith Townsend talks about working his way up from the help desk.
Today, Keith Townsend is a highly sought-after consultant, blogger, speaker, writer, and strategist with extensive expertise working with IT infrastructure. But once upon a time, IT seemed like a "dream job" to Townsend. He was willing to work the night shift on the help desk in order to make that dream a reality.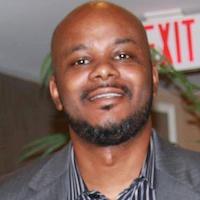 During his 20-year career, he has added numerous certifications to his resume, earned his master's degree in IT project management and relied on valuable advice from mentors to help him get to the place where he is today. Network Computing recently spoke with Townsend, Interop ITX infrastructure track chair, to get his perspective on what it takes to build a career in IT today.
NWC: Tell me a little about your current job role.
Keith Townsend: Now I'm running my own IT strategy and content marketing firm, the CTO Advisor. I'm focused on helping people figure out their long-term IT infrastructure strategy and also creating custom content for IT managers and consumers.
NWC: How did you first get started in IT?
KT: My first job was actually working the help desk at a small independent software vendor (ISV) that provided futures data to futures traders. I worked the third shift as a help-desk specialist. I was an IT power user back then and thought I could do IT for a living. I kept applying for jobs as a help-desk specialist and finally broke through. I had to work a third shift, but it was a great experience.
NWC: What drew you to IT?
[Read more from Keith Townsend, including his career advice for IT professionals, on Network Computing, and look him up at Interop ITX 2018 in the spring.]

Cynthia Harvey is a freelance writer and editor based in the Detroit area. She has been covering the technology industry for more than fifteen years. View Full Bio
We welcome your comments on this topic on our social media channels, or
[contact us directly]
with questions about the site.