CIOs Should Make 5 Changes to IT Funding in an Age of Digitization
Historical approaches to IT funding and the mechanisms used to prioritize and track technology spending do not support the changes that new technology initiatives require.
Most organizations realize that digitization means change. Not just to products and channels, but also to operations – especially in IT. But there is one change that many organizations have ignored: Digitization requires a new approach to funding IT.
CIOs are shifting focus from projects to products. In product-based IT teams, staff, and processes are organized to deliver and constantly improve a set of product lines that enable business capabilities and outcomes. At the same time, CIOs are ramping up IT's speed and flexibility using agile, DevOps, and continuous delivery practices, and they are building new technology foundations such as API platforms and cloud-based infrastructure.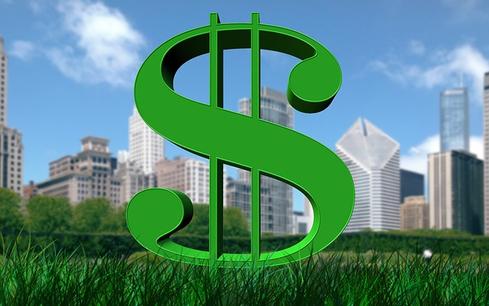 But historical approaches to IT funding and the mechanisms used to prioritize and track technology spending do not support these changes. Project-based funding creates rigidities and delays because it is tied to annual budgeting processes and cannot accommodate the iteration and uncertainty associated with digital investments delivered as products. Additionally, IT spending currently comes from both the CIO's budget and business area budgets, but the two are not coordinated or aligned to a common strategy. At the same time, many business leaders still don't fully understand IT cost drivers, so they make arbitrary IT budget reductions.
Efforts to make IT faster and more flexible will be undermined unless CIOs also rethink technology funding. There are five actions to take to change IT funding in support of digitization.
Develop a true enterprise-wide view of technology spending: Business leaders are taking greater ownership of technology decisions as technology becomes the primary driver of business growth. However, most companies have limited visibility into business-led technology spending, resulting in duplicative and siloed investments. CIOs should promote efforts to track enterprise-wide technology spending by highlighting the benefits of better coordination and prioritization. The most successful CIOs position these efforts as a way to take full advantage of greater funding, not as an attempt to curtail "shadow" IT.
Align funding to product lines and empower product teams: As IT shifts focus from projects to products, so too should funding. Product-line funding means continuous investment rather than specific start and end dates. It requires a shift in mindset and a willingness to de-emphasize processes such as business case reviews and stage-gated project funding. Instead, IT and business staff in product teams are given autonomy to make spending decisions to achieve business outcomes.
Carve out funding for digital foundations: CIOs are focused on building digital foundations such as cloud-based infrastructure and API platforms. Because the benefits of these foundations are shared across the enterprise and delivered incrementally, IT teams are in the best position to identify and fund them. IT should align foundational investments to business goals and identify use cases where business areas can realize tangible value. Some companies also find it helpful to distinguish spending on digital foundations from spending to run and maintain legacy systems. If these are lumped together, they risk being cut indiscriminately, whereas keeping them separate allows CIOs to explain that spending on digital foundations is necessary, healthy and should be protected.
Provide transparency into technology budgets: Increasing investments in digital technologies will increase maintenance spending in subsequent years, bringing more scrutiny to IT's maintenance budget. At the same time, insufficient investments in existing technologies can slow organizations' ability to take full advantage of new digital technologies. While explaining the need for maintenance spending is never easy, CIOs can make progress by educating business leaders on the drivers of IT maintenance costs and the relationship between maintenance and new capabilities. Simplifying IT's financial reporting is a good first step.
Shift spending for new business capabilities to business leader budgets: As technology makes larger contributions to growth, technology investments should be treated on par with other investments that create competitive advantage. Some CIOs are applying this principle by divesting ownership of all new technology investments to business leaders. This reduces the CIO's budget and gives business leaders greater autonomy and authority over technology decisions. IT teams continue to play a critical role in stewarding enterprise-wide technology investments, but as consultants, brokers and coaches, not budget owners.
As CIOs make these changes, they also will need to work closely with finance and procurement teams to make funding process changes. But done well, a new funding model will position corporate IT as a steward of enterprise-wide technology spending.
Sasi Yajamanyam, principal executive advisor at CEB, also contributed to this article.
Andrew Horne is an IT practice leader at CEB, now Gartner, a best practice insight and technology company. Since joining CEB in 1999, he has authored studies on topics including IT strategy development, performance and value measurement, business intelligence and big data, IT ... View Full Bio
We welcome your comments on this topic on our social media channels, or
[contact us directly]
with questions about the site.