7 Tech Jobs Hardest Hit By Layoffs In 2015
Despite a relatively low unemployment rate for the tech industry, some of its jobs were hit harder with layoffs than others in 2015. Take a look at the US Department of Labor's Bureau of Labor Statistics data to see how your job and those of your peers fared.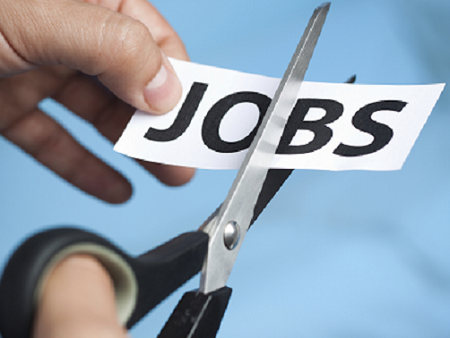 Tech unemployment stood at only 2.6% in 2015, based on data culled from the US Department of Labor's Bureau of Labor Statistics by InformationWeek. That's far better than the 5% unemployment rate across all industries at the close of last year and 4.9% for January 2016.
But within the tech industry, seven out of eleven IT occupations listed by the Bureau of Labor Statistics (BLS), had an unemployment rate that was higher than the tech industry's 2.6% unemployment rate in 2015, according to BLS data. Figures are based on workers who filed unemployment claims in 2015.
Tech workers were hit hard with layoffs in 2015. Hewlett Packard cut 30,000 positions, Microsoft 7,800, and Qualcomm 4,500, according to a Fortune report.
More cuts are coming. Yahoo is preparing to cut 1,700 jobs, as it eyes its corporate makeover. In fact, in February, Yahoo cut 107 jobs at its headquarters, with software development engineers taking the most impact.
Although seven tech occupations had a higher percentage of unemployed workers than the tech industry overall last year, four IT positions fared better than the industry average. Database administrators, computer network architects, software developers, and computer systems analysts all had unemployment rates below the industry's 2.6%. Even though there are seven IT occupations that had a higher unemployment rate than the tech industry average rate, some of these occupations are expected to post double-digit job growth in future years leading up to 2024, according to the BLS.
[See 8 Hot Tech Jobs Getting Big Salary Bumps in 2016.]
One technology recruiting firm, CyberCoders, has seen strong demand for IT workers, including positions that saw big layoffs in 2015, despite the unemployment data listed by the BLS.
"We continue to see the demand for tech professionals to be extremely high," said Matt Miller, CyberCoders CTO, in an email interview with InformationWeek. "Demand for IT will only increase as companies continue to understand the importance that software development has on their entire business process."
He added that some of the discrepancy between the BLS data and what his company is seeing could be attributed to the way the BLS defines its job title terms and job title selection.
Here's a look at the 7 tech occupations that the BLS listed as having the highest unemployment rate in its sector in 2015 and which jobs are expected to see double-digit growth by 2024. The following pages also list the unemployment rate, the number of employed workers, and the number of unemployed tech workers who filed unemployment claims in 2015.
Take a look and let us know what you think. Are you concerned about your own job security? Sound off in the comments section below.
Rising stars wanted. Are you an IT professional under age 30 who's making a major contribution to the field? Do you know someone who fits that description? Submit your entry now for InformationWeek's Pearl Award. Full details and a submission form can be found here.
Dawn Kawamoto is an Associate Editor for Dark Reading, where she covers cybersecurity news and trends. She is an award-winning journalist who has written and edited technology, management, leadership, career, finance, and innovation stories for such publications as CNET's ... View Full Bio
We welcome your comments on this topic on our social media channels, or
[contact us directly]
with questions about the site.