10 Enterprise IT Transformation Trends to Watch for 2020
Communications giant Verizon shares its insights on the potential technology drivers that may reshape industries this year.
The prospects may be increasing this year for organizations to see greater returns on their technology investments and transformation efforts. Verizon put together a perspective on trends in enterprise IT transformation it foresees may take hold in 2020. One of the central sentiments expressed by the communications provider is that organizations that focus on chasing efficiency but eschew innovation risk being left behind as other companies embrace new possibilities.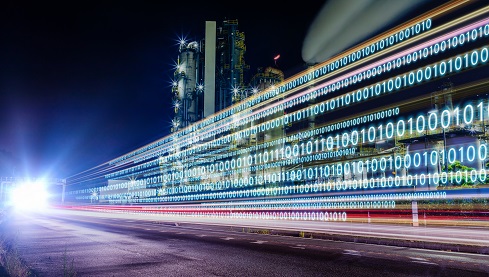 The possibilities that innovation offers could soon start to bear fruit, according to Verizon's insights. The digital transformation that many CIOs have worked in the last three to five years was all preparation for what is to come, says Michel Dupre, group vice president of retail for hospitality, travel, and distribution for Verizon. Now CIOs need to think about how they will approach the next phases of their operations. "How do they plan for today, based on either the investments they've already made or investments they need to make in the near-term that need to be foolproof for three years down the pike?" she asks. "That's key to setting the right strategy."
There might be additional expertise on hand to help with such strategies. Many organizations have hired chief digital officers, Dupre says, at times partnered with the CIO but focused on digital. The possibilities digital presents can include analytics of the data being gathered, she says, creating an opportunity for organizations to make business decisions based on that information.
Volumes of data will continue to grow, at times exponentially, and Dupre sees ways to extract relevant data within an application-based environment. Applications may also become intelligent enough to use such data to advance on an outcome, which could be of particular use in edge computing. "The data will drive how the application behaves with you on a personal level," she says.
The brief insights and possibilities Verizon propose are just one organization's perspective on how digital transformation may shape up in 2020, but these ideas carry plausibility.
Joao-Pierre S. Ruth has spent his career immersed in business and technology journalism first covering local industries in New Jersey, later as the New York editor for Xconomy delving into the city's tech startup community, and then as a freelancer for such outlets as ... View Full Bio
We welcome your comments on this topic on our social media channels, or
[contact us directly]
with questions about the site.