Top 10 Social Network Blunders Of 2014
Facebook, Twitter, LinkedIn, and other social media sites really stepped in it this year. Check out these 10 boneheaded moves that infuriated users.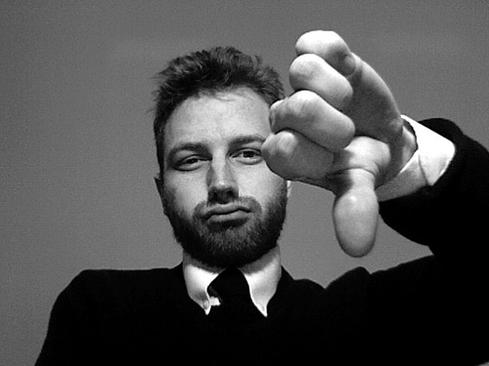 Social networks had a big year in 2014: Facebook celebrated its 10th birthday, closed its third billion-dollar acquisition, and renewed its focus on user privacy with a number of updates and changes.
Twitter, though it struggled to meet investors' expectations in the first half of the year, ramped up activity in the second half, launching new analytics, a buy button, and a handful of other improvements set to debut in 2015.
LinkedIn also had its fair share of product launches and site updates. It rolled out a handful of new mobile apps -- including ones for contacts, SlideShare, and job listings -- along with mobile profile and home page redesigns.
But along with this year's milestones and improvements, social media sites stumbled, too. They faced lawsuits, made unpopular decisions, and invaded users' privacy. Take the ephemeral messaging app Snapchat, for example.
This year, Snapchat agreed to settle charges with the Federal Trade Commission following allegations that it made several misrepresentations to consumers about the app's security and privacy.
Snapchat differentiates itself from other messaging services with promises that users' images and videos disappear forever after the sender-designated time period expires. According to the complaint, though, these claims were false. "If a company markets privacy and security as key selling points in pitching its services to consumers, it is critical that it keeps those promises," FTC chairwoman Edith Rameriz said in a press release. "Any company that makes misrepresentations to consumers about its privacy and security practices risks FTC action."
The complaint also alleged that the app tracked and transmitted some users' location information and collected data from their address books without their consent.
Snapchat wasn't issued a monetary penalty, but the FTC will subject it to independent privacy monitoring for the next 20 years. If it violates the terms of the settlement, the company could face penalties of up to $16,000 per violation.
Snapchat wasn't alone in letting users down this year. Facebook's strong-arm approach to its Messenger app sparked controversy, while the social network also angered businesses with its plummeting post reach. Twitter lost user trust after it surreptitiously started tracking the apps used on phones, and LinkedIn landed itself in court over a privacy violation.
Curious about what else made our list? Here's a look at the other top social media disappointments of the year.
Kristin Burnham currently serves as InformationWeek.com's Senior Editor, covering social media, social business, IT leadership and IT careers. Prior to joining InformationWeek in July 2013, she served in a number of roles at CIO magazine and CIO.com, most recently as senior ... View Full Bio
We welcome your comments on this topic on our social media channels, or
[contact us directly]
with questions about the site.