IT Salary Outlook 2017: Starting Pay On The Rise
Starting salaries for IT professionals are expected to rise an average of 3.8% in 2017 compared with 2016. Find out which IT jobs are projected to see the greatest salary increases next year.
Starting salaries for US-based IT professionals are expected to rise an average of 3.8% next year compared with 2016, according to the Robert Half Technology 2017 Salary Guide released Tuesday.
The news is even better for some tech jobs. Data scientists, software engineers, database developers, and IT auditors are among the roles expected to see starting salaries increase by an average of 5% or more in 2017 compared to this year. The salary guide features projected starting salaries for more than 75 IT positions.
"With skilled professionals in high demand and short supply, more employers are willing to negotiate compensation with potential hires," Paul McDonald, senior executive director at Robert Half, said in a statement. "To remain competitive, especially in the technology and finance fields, it's crucial to have a solid understanding of salary trends for specific roles in your area and move quickly when making offers. Top candidates are receiving multiple job offers and will lose interest when faced with a lengthy hiring process."
[ Don't do it like this. Read 8 Ways To Fail At DevOps.]
According to the Robert Half Technology 2017 Salary Guide, big data, security, and mobile initiatives are top issues across corporate America. Hardware and software upgrades and implementations are also major hiring drivers. These priorities are reflected in hiring decisions, according to the report.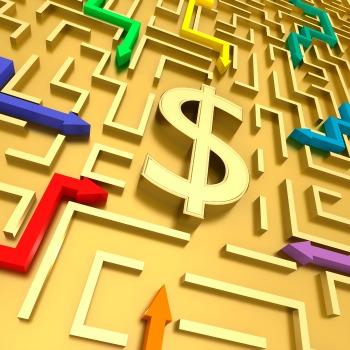 The table below lists the tech jobs expected to see the greatest increases in starting salaries next year compared with 2016, according to the Robert Half Technology 2017 Salary Guide.
Table 1: Starting Salaries In IT: 2017 Outlook

| | | |
| --- | --- | --- |
| Job Title | Starting Salary Range 2016 | Starting Salary Range 2017 (projected) |
| Big Data Engineer | $129,500-$183,500 | $135,000-$196,000 |
| Chief Security Officer | $140,250-$222,500 | $145,250-$236,750 |
| Database Developer | $103,250-$153,250 | $108,000-$161,500 |
| Data Scientist | $109,000-$153,750 | $116,00-$163,500 |
| Data Security Analyst | $113,500-$160,000 | $118,250-$169,000 |
| Front-end Web Developer | $79,750-$111,250 | $83,250-$119,500 |
| Information Systems Security Manager | $129,750-$182,000 | $136,000-$191,750 |
| Network Security Administrator | $103,250-$147,000 | $107,750-$155,250 |
| Network Security Engineer | $110,250-$152,750 | $115,500-$162,500 |
| Senior IT Auditor | $111,600-$164,250 | $121,000-$173,500 |
| Software Developer | $91,000-$145,250 | $93,000-$155,000 |
| Software Engineer | $103,000-$156,250 | $108,250-$164,500 |
| Systems Security Administrator | $105,500-$149,500 | $110,500-$157,500 |
| Web Designer | $67,000-$112,250 | $70,500-$118,000 |
IT professionals looking to maximize their earnings potential may also want to seek out positions at one of the top 10 tech companies that pay the most, such as Juniper Networks, Google, or VMware.
Robert Half has reported on salaries yearly since 1950. The company gathers data from its specialized recruiters throughout its US offices to compile its salary guides. Information in the guides is based on the thousands of job searches, negotiations, and placements managed by Robert Half's staffing and recruiting managers, along with the company's ongoing surveys of executives. According to the company, continuing or ongoing salaries are not reported because many external factors -- such as seniority, work ethic, job performance, and training -- affect the salaries of full-time professionals as work histories develop.
Editor's Note: Due to an editing error, the table included in earlier versions of this piece contained incorrect data. This article was updated on September 1, 2016, with the correct data in the table.
Dawn Kawamoto is an Associate Editor for Dark Reading, where she covers cybersecurity news and trends. She is an award-winning journalist who has written and edited technology, management, leadership, career, finance, and innovation stories for such publications as CNET's ... View Full Bio
We welcome your comments on this topic on our social media channels, or
[contact us directly]
with questions about the site.