9 Windows 10 Apps For A Productivity Edge
Microsoft has made productivity a core focus in Windows 10 and Office, but the Windows Store has more tools you can use to get things done.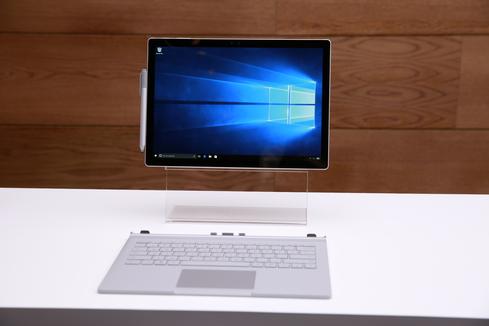 Since it was founded in 1975, Microsoft has traditionally focused on helping people get things done. It officially adopted "reinventing personal productivity" as one of its core ambitions in 2015.
Over the last year, we have seen the evolution of Microsoft's Office suite. Well known apps like Word and Excel have been upgraded with new collaboration technologies and productivity features, and the Office 365 suite has more users than ever.
It made sense for the Windows team to make productivity a priority in designing Windows 10. Several features, from built-in OneDrive to the ability to mark up pages in Microsoft Edge, were created to give users more options to write, save, and share content.
[10 productivity hacks for a better start to your day.]
Despite the range of productivity tools in the newest versions of Windows and Office, most people have additional apps to help them cross off more items on their professional and personal to-do lists.
Most have found their go-to apps on alternate platforms. Redmond has long struggled with its app store, and its offerings are sparse compared to their iOS and Android counterparts, which has proven an additional challenge.
Since Windows 10 launched, Microsoft has been trying to increase the number and range of apps in the Windows Store. Here, we dive into some of the productivity tools you can try on your Windows 10 PC. All of these are free; some come with paid in-app features.
Do you use any of these apps? Have any recommendations? Feel free to share them in the comments.
Are you an IT Hero? Do you know someone who is? Submit your entry now for InformationWeek's IT Hero Award. Full details and a submission form can be found here.
Kelly Sheridan is the Staff Editor at Dark Reading, where she focuses on cybersecurity news and analysis. She is a business technology journalist who previously reported for InformationWeek, where she covered Microsoft, and Insurance & Technology, where she covered financial ... View Full Bio
We welcome your comments on this topic on our social media channels, or
[contact us directly]
with questions about the site.