Windows 10: NYC Debut, Hands-On Demo
InformationWeek marked the July 29 Windows 10 launch with a visit to New York City's Microsoft specialty store. Here, we take you through our firsthand experiences with Windows 10.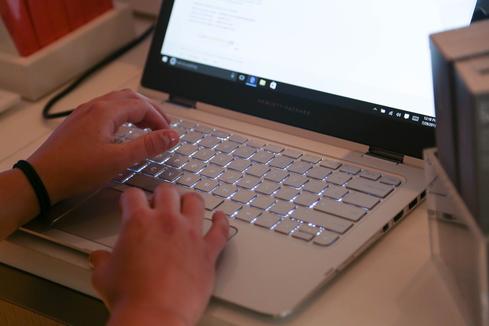 The Windows 10 launch and Microsoft's #UpgradeYourWorld campaign are officially underway. Microsoft released the OS across 190 countries on Wednesday.
The company's vision for Windows 10 is to create a world of more personal computing with an integrated operating system that provides a consistent user experience across devices, from tablets to PCs to smartphones.
It won't be long before Microsoft's broader audience can see and interact with this vision firsthand. The system is first being reviewed for compatibility by Windows Insiders, who have tested the OS throughout its development and are checking once more to ensure everything is running smoothly before Microsoft starts a broader rollout.
[What about Google? Read: Could Cortana Help Microsoft Compete with Google?]
In the earlier stages of Windows 10 development, each preview build brought a major new change, including apps for Mail, Calendar, News, and Photos. Because each feature had to undergo development, the builds were released several weeks apart. We enjoyed reviewing each of these builds and testing new capabilities as they were ready.
As the OS became more refined, we saw builds released within days of one another, each containing smaller bug fixes and minor alterations. We continued to download and test them, watching as the final version of Windows 10 took shape.
By the time launch day rolled around, we had a pretty good idea of what we could expect from Windows 10: Start button, Cortana, Microsoft Edge, new Mail and Calendar apps, and more virtual desktops than you could possibly need. Even though we knew what was coming, it's exciting to finally see Windows 10 released in full, and we're eager to hear what you think about it.
InformationWeek rung in the July 29 launch with a visit to New York City's Microsoft specialty store and a lot of time exploring the final release version of Windows 10. Here, we take you into our day with a snapshot of that visit and some of the things we like best about Windows 10.
All images by Dave Harding and Kelly Sheridan.
Kelly Sheridan is the Staff Editor at Dark Reading, where she focuses on cybersecurity news and analysis. She is a business technology journalist who previously reported for InformationWeek, where she covered Microsoft, and Insurance & Technology, where she covered financial ... View Full Bio
We welcome your comments on this topic on our social media channels, or
[contact us directly]
with questions about the site.