Why We Need Design Thinking In Healthcare
Designers begin by understanding how people work in the real world, and then create the best IT system that's technically feasible.
The one given across all sectors of healthcare today is that change is coming, and not the gradual kind. This is multi-billion-dollar, build-up while tearing down kind of change. If that change is to lead to dramatic improvements in the effective and efficient care of patients, our systems must be redesigned, not re-engineered. Here's why: It's a matter of life and death.
On Sept. 25, 2014, Eric Duncan reported to the emergency department of the Texas Health Presbyterian Hospital Dallas with a low-grade fever, abdominal pain, dizziness, and headaches. When he returned to the hospital on Sept. 30 and was diagnosed with Ebola, the question asked by nearly everyone paying attention (and we all were) was, "How could the doctors and nurses have missed the telltale signs of Ebola presenting in a man just returned from west Africa?"
The hospital's first response was to blame a design flaw in its electronic health record (EHR) system that prevented travel history data entered by nurses from presenting itself to doctors. It later retracted that claim, stating, "There was no flaw in the EHR in the way the physician and nursing portions interacted related to this event." The system behaved exactly as it was intended to.
So was there a flaw? Absolutely. The system was built with the assumption that the people using it should conform the way they work to the way the EHR was built, rather than the other way around. In other words, like most healthcare systems, their EHR was engineered.
Design, on the other hand, begins by gaining an understanding of how a system is likely to be used within a given environment and creating that system accordingly.
For those on the delivery side of healthcare, it is not news that very few of our systems are created with consideration of how they'll actually be used.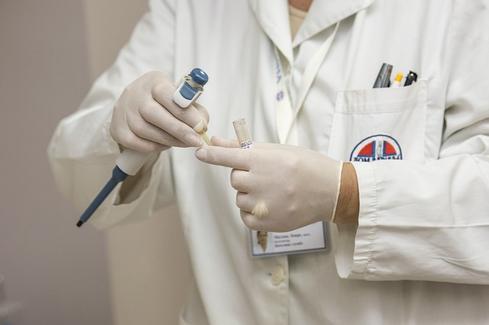 Our methods of "handing off" patients from one clinician to another create deadly information black holes and miscommunications. The devices in our incredibly sophisticated Intensive Care Units emit a cacophony of competing sounds, causing nurses and doctors to ignore the occasional deadly warning. Clinicians cut and paste pages of text into the notes sections of electronic medical records, ensuring adequate documentation for billing, but burying potentially critical details. In fact, health services researchers have filled medical libraries with details of poorly designed systems that contribute to the accidental deaths of hundreds of thousands of patients globally each year.
[ See how Hoag Memorial delivers better care through data sharing. ]
So why the urgent need for design in healthcare now? There are three macro-level developments that are combining to create a perfect storm of change in healthcare.
Payment reform. The shift from "fee for service" toward a "fee for value" reimbursement will affect nearly every aspect of care, from who pays, to where and how care is provided.
Healthcare goes digital. Significant government investments, including up to $44,000 per adopting clinician, have driven electronic medical record adoption from 11% in 2007 to 78% in 2014. In turn, healthcare is increasingly awash in data that has yet to be widely employed to improve care.
Affordable high throughput sequencing. The dropping cost of reading a human's DNA is leading to a fundamental rethinking of disease and biology, and to new classes of drugs and diagnostics. The implications of what is sometimes called "personalized medicine" will affect everything from how clinicians will make sense of mountains of new data, to how IT departments will store it, and how payers will reimburse for it.
Each of these impending changes represents fundamental change to existing processes, systems, and structures. Success in transforming these systems will be dictated by good or bad design -- regardless of whether designers are involved (they are usually not) or even if it's recognized that "design" is actually what is taking place (it usually isn't).
What Exactly Is "Design?"
Most of the healthcare industry views designers as a luxury afforded to consumer product companies. They are the more-stylish-than-thou gurus who use words like "metaphor" and "user experience." Sure, one or two wander into healthcare now and then, adding a bit of contrast to our drab lab coats and beige walls.
But the need for design is popping up in more industries these days. The notion of involving designers in improving healthcare pinged twice for me in a couple weeks -- once at a meeting and once during lunch with a colleague. That's enough of a sign that I had some homework to do in order to figure out what exactly they were talking about. I had heard one or two interesting talks from designers about their work in re-orienting the architecture of hospitals to "promote" health, and of wheelchairs designed to climb stairs. But what design had to do with the type of health-system-improvement work we do at Ariadne Labs wasn't obvious to me.
So, I started knocking on the doors of designers. I met with the founders of the design firm Invivia, the co-founder of the strategy firm Jump Associates, and spoke with the lead designer at the HELIX Center. I watched videos, read the books they suggested, and asked questions.
In short, I learned just enough to be dangerous, so let me offer a disclaimer. There is an enormous difference between the abilities and approaches of those that have mastered their fields and those of people just learning them. Unlike the novice musician or chef, the masters are so proficient with the tools of their trade that they are no longer restricted to sheet music or recipes. My intent isn't to make master designers out of clinicians or health IT professionals (nor of me) but to show just how important and accessible the basics of design truly are. While I'll surely misrepresent aspects of this field, I am convinced that
Page 2: Get a handle on design.
getting more people to understand what design is, and why it matters, is worth whatever insult to the profession I'm about to cause.
Design Isn't Just For Gurus
Design isn't some mystical skill that some people are born with. Unfortunately for a field dedicated to making things intuitive, the design world doesn't do much to dispel this notion. The profession is carved into dozens of subfields with acronyms (UI, UX, CE, etc.), each of which has considerable overlap. Fortunately, a quick peek behind the curtain reveals that the process of designing things is not nearly as ambiguous. Here are four concepts that offer a core to understanding design, and how it can be applied to today's healthcare reform:
Design is about understanding, not assuming. Smart people responsible for solving problems typically, and often without knowing it, skip ahead to what they would want in formulating a solution to a problem or product. Instead, good design is about first understanding users, uses, and environments, then doing research deep enough to break through stereotypes and assumptions. This sort of deep dive can lead to a dramatically different understanding and thus, different potential solutions.
Here's an example of such learning. Academic medicine can be a real grind, and the prevailing assumption is that keeping doctors from feeling burned out requires better benefits that support work-life balance. In 2010, Stanford University hired strategy consulting firm Jump Associates to understand what was really going on with burnout, and what the university could do about it.
Jump shadowed and interviewed doctors and researchers from the time they woke up, through the workday, and until they and their families went to sleep. In one interview, a doctor in her eighth month of pregnancy told researchers that she was signing up for more on-call shifts than ever. While she wasn't required to do the extra work, she said she hoped it would give her a clear conscience when she took a few months off with her baby.
In this case, the real problem to solve isn't inadequate benefits. The stated benefits -- like the time off permitted after having a baby -- are great. But the guilt that doctors feel in actually taking that time off can be overwhelming. So the team focused on ways to redesign cultural and organizational systems, perk programs, and development initiatives in order to better support doctors. Had the team just focused on making better benefits, they would have completely overlooked the real problems and needed fixes.
Design is a process. The design process is a series of steps intended to:
Solicit and understand the users' needs
Identify and try technically feasible solutions
The approaches tend to include the following steps:
Form the team
Define the problem
Define the users
Develop and iteratively test the solution
Some designers might switch the order of my No. 2 and No. 3. Designers may differ over the choice of ethnographic studies, shadowing, interviewing, or embedding users on the design team in order to elicit user needs. There are also different approaches to testing proposed solutions. None of the designers I spoke with were dogmatic about these differences. They mostly emphasized that, as long as you end up at the destination, your preferred mode of transportation is less important.
To those familiar with software development, the role of the designer may sound similar to that of a business or systems analyst. I suspect that good analysts would find considerable overlap in some of the methods (e.g., storyboarding, interviews, rapid iteration, etc.) and philosophies (e.g., user-centered concepts) of designers. And just as designers would benefit from learning more about how healthcare works, analysts would benefit from expanding their understanding of design. Which leads to my next point.
Page 3: Use "design thinking" to solve problems
Design isn't just for designers. There is no substitute for a skilled and experienced designer. And certainly there are types of design work that simply can't be done without a designer's involvement (e.g., the design of medical devices). That said, "design thinking," or tackling a problem with the tools and philosophies of design, is not the exclusive property of designers.
Tim Brown of Ideo described the positive effects of training teams of clinicians from Kaiser Permanente in an excellent piece appearing in the Harvard Business Review. Combined Ideo and Kaiser teams applied design methods in order to create a portfolio of innovations, including improved transitions of patients between clinicians (i.e., "hand-offs"). If design involves understanding and accounting for the end-users' needs, who better to familiarize with the design process than the end-user?
Design from the start and throughout. Too often designers are invited to contribute at the end of the process. Their roles are thus limited to making the creations of engineers more palatable to the end-user by employing slick interfaces. However, this limited role delays or ignores the study of how a system will actually be used. That can be a dangerous game in the complex and interrelated world of healthcare. Instead, the tools of design should be incorporated throughout a project to ensure that any developed solution actually solves the problem the users face.
Getting started is really as simple as recognizing that design principles should be employed in order to improve the efficiency, reliability, and safety of our systems. From there, there are a number of design tools and frameworks available in books, videos, or just by searching the Web. Below are some concepts and resources I found to be helpful and accessible:
Belief systems. It's important to understand the belief systems in the context for which you're designing. In the example offered by Udaya Patnaik of Jump Associates, if doctors believe that taking time off is a sign of weakness, recruiters hoping to employ them shouldn't go out of their way to highlight generous time-off offerings.
Storyboarding. You can storyboard what currently happens, what should happen, and how different "actors" in a system will interact. This can be as simple as drawing on paper. You can also use a product like Indigo Studio.
Consider the adjacent possible. In Where Good Ideas Come From, Steven Johnson argues that innovation doesn't leap ahead. I believe this has implications for proposed new designs. While brainstorming should be unconstrained, when it's time to move forward on an idea, try not to jump ahead to science fiction. Consider what is currently possible for the end-user and what would be a logical next step beyond it.
If you're interested in exploring these topics further, here are some additional resources:
Don Norman's The Design of Everyday Things is written for a wide audience and offers very practical and technical approaches to design.
Dev Patnaik's Needfinding is more of a text book on design resulting from the design class he has taught at Stanford for years.
Tim Brown's Harvard Business Review article, "Design Thinking," does a nice job of making the case for incorporating the principles of design into business. It offers some great examples of their success in the healthcare world.
A sincere thanks to Udaya Patnaik (@UdayaJump), Maja Kecman (@helixcentre), and Peter Mabardi & Allen Sayegh of Invivia for the leads and education.
[Did you miss any of the InformationWeek Conference in Las Vegas last month? Don't worry: We have you covered. Check out what our speakers had to say and see tweets from the show. Let's keep the conversation going.]
Leonard D'Avolio, PhD, is the Director of Informatics at Ariadne Labs, a joint venture of Brigham and Women's Hospital and the Harvard School of Public Health. He is co-creator of the healthcare prediction platform Cyft, an assistant professor at Harvard Medical School, and a ... View Full Bio
We welcome your comments on this topic on our social media channels, or
[contact us directly]
with questions about the site.