Microsoft's 2016: More Windows 10, Hardware Advances, Research Gains
Microsoft's New Year resolutions are expected to include gains in the PC market, new Surface Phone, and advancements in HoloLens, Microsoft Research, cloud and security.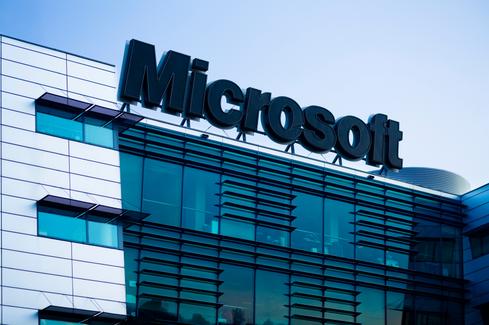 Microsoft is heading into 2016 on a mostly positive note, but next year will bring a new variety of changes and challenges to Redmond.
2015 was a major transition period for Microsoft as the tech giant pushed forward to become recognized as a modern tech company. This year we began to see the ideas behind CEO Satya Nadella's mobile-first, cloud-first vision become reality.
Most of the spotlight was on the development, launch and new strategy around Windows 10. Cloud dominated the financial reports, Office 2016 was tested and launched for Macs and PCs, and new Windows hardware hit the market.
[Windows 10 is prompting businesses to upgrade their PCs.]

Not all of the change was good. Microsoft's shifting strategy resulted in massive layoffs and executive shuffling across divisions, in addition to a $7.5 billion write-down related to its Nokia buy one year prior. On top of that, Redmond is facing the challenge of a struggling PC market.
As the company heads into 2016, it plans to continue exploring new technologies. A recent report from Microsoft shares insights from researchers across the globe who plan to explore artificial intelligence, advanced security and new potential for cloud.
Here we share some predictions of what will happen for Microsoft's products, services, and research, from both an analyst's and several researchers' perspectives. Which of these insights do you think are likely to become reality? Do you have any suggestions of your own?
**Elite 100 2016: DEADLINE EXTENDED TO JAN. 15, 2016** There's still time to be a part of the prestigious InformationWeek Elite 100! Submit your company's application by Jan. 15, 2016. You'll find instructions and a submission form here: InformationWeek's Elite 100 2016.
Kelly Sheridan is the Staff Editor at Dark Reading, where she focuses on cybersecurity news and analysis. She is a business technology journalist who previously reported for InformationWeek, where she covered Microsoft, and Insurance & Technology, where she covered financial ... View Full Bio
We welcome your comments on this topic on our social media channels, or
[contact us directly]
with questions about the site.