IBM Watson: 29 Signs Of Progress
IBM's Watson Group touts customer successes, new partners, APIs, and cloud services as it opens headquarters in New York City.
Ten months ago, IBM announced its intention to commercialize its Watson cognitive computing technology by launching a dedicated business unit and committing $1 billion to development. This week that new unit, the IBM Watson Group, is cutting the ribbon on its shiny new headquarters in New York City's Silicon Alley, and on Tuesday it offered an impressive progress report on the state of the business.
The highlights included:
5 Watson customer-deployment wins, including ANZ Bank in Australia, Bumrungrad International Hospital in Thailand, a first-ever Spanish language deployment with CaixaBank of Spain, Deakin University in Australia, and Metropolitan Health of South Africa
11 startups demonstrating applications built on the Watson development platform
5 new Watson competency centers opened in Dublin, London, Melbourne, São Paulo, and Singapore
8 Watson APIs made available (and the promise of 50 more in the pipeline) where initially there was one
Watson is needed, said IBM executives, because the sheer volume of information is outstripping the ability of humans to consume and make sense of what's available. The problem is particularly acute for doctors, lawyers, financial advisors, oil and gas explorers, IT and telecommunications engineers, and other professionals who struggle to keep up with constantly evolving industry knowledge. The info glut will only be compounded as sensor-based, Internet-of-Things-style apps produce yet more data.
[Want the scoop on Watson's newest app? Read IBM Watson Data Analysis Service Revealed.]
Watson's calling is consuming and finding connections in vast stores of information so it can help people quickly make better decisions. That's happening in healthcare, life sciences, financial services, retail, and other domains.
Customer ANZ Bank is poised to roll out a Watson Engagement Advisor application in store-front "Grow" centers in Australia and New Zealand where customers can seek advice on insurance, investment, and retirement products. Watson will serve in a self-service role, in direct interaction with customers, and in an advisory role, helping ANZ financial advisors to deliver personalized advice. In either case there's input from customers, with particulars gathered about their age, life circumstances, income, and financial situation. Watson's task is to appropriately connect that with a vast array of insurance and other financial products and deliver concise, high-confidence, personalized recommendations -- rather than a dumb, endless list of search results.
ANZ's deployment is an on-premises equivalent of USAA web- and call-center deployment in which Watson is advising retiring military personnel on an array of topics including education, health insurance, housing, and retirement decisions. The eight-month deployment required extensive training on USAA internal documents as well as external content from the Veterans Administration and the Department of Defense.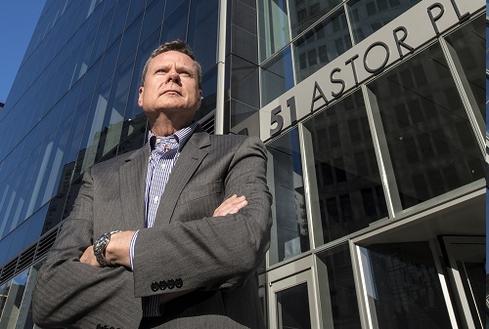 Once applications are proven, the hope is that deployment times will get shorter and shorter. The deployment at Bumrungrad International Hospital announced on Tuesday, for example, is based on the oncology-advisement deployment pioneered at Memorial Sloan Kettering, according to Ed Harbour, VP of Watson Implementations.
"Bumrungrad is going to replicate and leverage that same package that we jointly brought to market with Memorial Sloan Kettering, and getting to reuse
in the cognitive space is pretty significant," Harbour told InformationWeek. In another example, the deployment at Deakin University announced this week uses Watson Engagement Advisor in a new way: as a student advisor.
"When you want to show scale, you want to take a technology and show that you can use it in a different domain, and that's what we're doing," said Harbour.
[Want the scoop on Watson's newest app? Read IBM Watson Data Analysis Service Revealed.]
To accelerate future deployments, IBM is in the process of creating industry-focused corpuses of knowledge on which Watson is pre-trained so customers can cut down on deployment time. The Watson Group has also built its own cloud for faster deployments, and it's offering granular, cloud-based services that entrepreneurs are exploiting in Web and mobile apps. The startups demonstrating Watson-based apps included:
WayBlazer. Launched by Terry Jones, founder of Travelocity and former chairman of Kayak.com, this service is aimed at providing concise, personalized travel advice based on preferences and behaviors expressed in natural-language interactions and social profiles. A Watson User-Modeling application profiles the style and interests of the would-be traveler and then delivers targeted recommendations combing through structured and unstructured sources about destinations, restaurants, hotels, events, and local attractions. The service is powering a website developed by the Austin Convention and Visitor's Bureau.
LifeLearn. This vendor's Sofie app is designed to advise veterinarians, who often face time-critical diagnostic situations while treating animals ranging from dogs and cats to lizards, snakes, birds, and buffalo. Watson has been trained on vast troves of diagnostic information, best-practice treatment options, and specialist insights on a range of animals.
Red Ant. This firm's retail-sales trainer mobile app helps store employees identify customer buying preferences by analyzing demographics, purchase history, and wish lists, as well as product information, local pricing, customer reviews, and tech specs. Voice or text input and question-and-answer interaction help guide salespeople to provide better, more personalized customer service.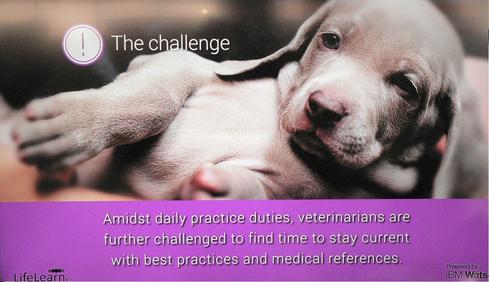 IBM isn't entirely alone in the artificial intelligence and cognitive computing domain. Wolfram Alpha and startups such as Saffron share a few of the same goals. But Watson is the biggest, boldest, and most visible bet that we're entering a new era of computing. It's too early to liken Watson's achievements to the revolution in computing sparked by the IBM 360 back in the 1960s -- an analogy IBM senior VP and Watson leader Mike Rhodin drew at Tuesday's event -- but the potential is becoming clearer with each new application and deployment.
While there's a role for PhD-level data scientists, the real power is in making advanced analysis work for mainstream -- often Excel-wielding -- business users. Here's how. Get the Analytics For All issue of InformationWeek Tech Digest today. (Free registration required.)
Doug Henschen is Executive Editor of InformationWeek, where he covers the intersection of enterprise applications with information management, business intelligence, big data and analytics. He previously served as editor in chief of Intelligent Enterprise, editor in chief of ... View Full Bio
We welcome your comments on this topic on our social media channels, or
[contact us directly]
with questions about the site.