10 Free Tools Software Developers Should Know
Dev teams and software developers need tools to get their jobs done, and there are plenty of free options. Here are 10 to consider for your tool kit.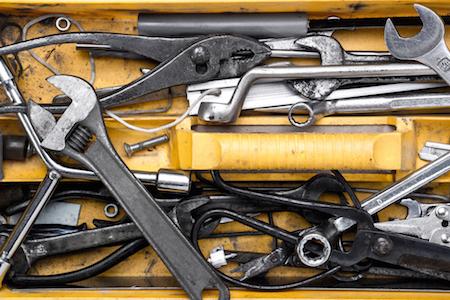 In the enterprise, the software developer often is an unusual employee, one that's half technologist and half creative pro. While many organizations standardize on development environments, others leave the choice of editor and organizer up to the individual programmer. If your company falls into the latter category, or if you are an IT executive helping teams choose the tools, there is a plethora of free options.
Whether the team you're working with is large or small, there are tools that you need in order to get your job done. Now, in order to put together a list like this, I had to make certain assumptions about the kind of environment your developers will be working in.
My first assumption was that you're doing traditional development work rather than rapid application development (or low code/no code development). I also assumed that your developers are working in some sort of team, even if it's a small team, or one made of contractors, partners, and employees working together.
Finally, I assumed that your policies don't require a single environment encompassing every tool a developer will use. This list is filled with best-of-breed, single-task sorts of tools.
[See 10 Tools for Effective DevOps Collaboration.]
With all that said, please note that I'm not going to say that anything here is a "best" tool for you. There are far too many personal preferences and individual workflow details for anyone not intimately connected with your team to make a "best" recommendation. These are tools that I think you should know about as you make your decisions regarding the suite that your developers will use.
Note also that all of these tools are free. Some of them are open source projects, some are free products from commercial publishers, and a couple are free versions of tools that also have paid, commercial brands. There are many ways to get to free -- any of them were acceptable for this article.
How do you feel about free tools? Do you dismiss them for any team that's not part of a student group at a university? Do you use them now? Have you used them in the past? I'm always fascinated by a discussion around tools. I'd love to know which ones you feel are indispensable and which you think I've oversold by including them on this list.
Curtis Franklin Jr. is Senior Editor at Dark Reading. In this role he focuses on product and technology coverage for the publication. In addition he works on audio and video programming for Dark Reading and contributes to activities at Interop ITX, Black Hat, INsecurity, and ... View Full Bio
We welcome your comments on this topic on our social media channels, or
[contact us directly]
with questions about the site.