Most Analytics Opportunities Untapped, McKinsey
McKinsey Global Institute has updated its research on data analytics and the opportunity it presents in a new report released this month.
The application of analytics capabilities to business and other problems offers massive opportunity, and we've only just scratched the surface in realizing the potential. That's the high-level takeaway from McKinsey Global Institute in a new 136-page report, The Age of Analytics: Competing in a Data-Driven World.
The report updates another frequently-cited McKinsey report from 2011 -- noted for its predictions of major data science talent shortfalls -- adding recent developments and new trends such as the impact of machine learning and deep learning.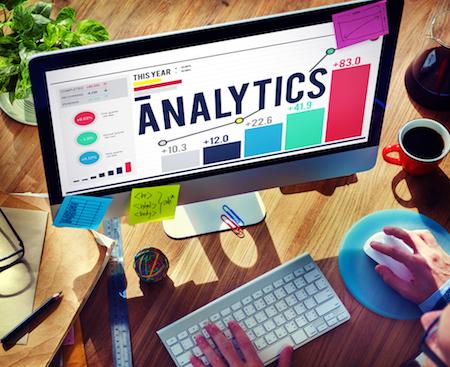 "We think data and analytics represent the single biggest opportunity available to management teams to create value, improve performance, and change the nature of competition," said Nicolaus Henke, global leader of McKinsey Analytics, in a prepared statement about the new report released this month. "The biggest barriers companies face in extracting value from data is adapting core processes and building new capabilities at scale. Embracing analytics is not about adopting a new tactic. It's about changing your business model and the fundamental way you make decisions."
Among the themes of this report are the following:
Most companies are capturing only a fraction of the potential value from data and analytics, according to MGI. A great deal of the value is still being left on the table. MGI said that the greatest progress has been in location-based services and in retail, both areas with digital native competitors. But other industries have captured less than 30% of the potential value, including manufacturing, the public sector, and health care.
Data is now a critical corporate asset, according to MGI, but its value is tied to its ultimate use. So even if some data becomes commoditized, value is likely to accrue to owners of scarce data, to those who aggregate data in unique ways, and to those who provide analytics, MGI said.
Data and analytics underpin several disruptive models across industries. For instance, MGI said that hyperscale digital platforms can match buyers and sellers in real time to transform inefficient markets. And granular data can be used to personalize products and services, including healthcare.
Machine learning and deep learning advances will take problem-solving farther than ever before, improving customer service, logistics management, medical record analysis. However, there's a big caveat here, MGI said. "These technologies could generate productivity gains and an improved quality of life -- along with job losses and other disruptions."
Challenges Remain
MGI said the biggest barriers to organizations in extracting that value from data and analytics is not technological. It's organizational. MGI says that many struggle to incorporate data-driven insights into day-to-day business processes. And the struggle to recruit and retain the right talent continues as organizations need to hire both data scientists and "business translators who combine data savvy with industry and functional expertise."
To help close the talent gap, academic and training programs are proliferating, according to MGI, but it's still not enough. The report notes that while the number of graduates from data science programs could increase by an estimated 7% per year, demand could continue to grow by 12% per year.
Analytics Offers 'Biggest Opportunities'
MGI said that analytics will provide the biggest opportunities in the data ecosystem in the years ahead. "Translating data into business insights is generally the most important -- and most valuable -- step in the data ecosystem," the report said. "Great analysis can squeeze insights even from mediocre data, while conversely bad analysis can destroy the potential value of high-quality data."
MGI points out that providing data analysis requires industry and functional expertise, and that there is a limited pool of talent.
"Even as tools and platforms improve, the need to combine analytical and domain expertise will continue to present a bottleneck, driving up the value of analytics," the report noted.
We welcome your comments on this topic on our social media channels, or
[contact us directly]
with questions about the site.