Top 10 All-Time Favorite Apple Commercials
Apple recently marked its 40th birthday, and the company settled into middle age with a couple of new TV ads. Through the last four decades, Apple has produced not only iconic products, but also memorable commercials. We take a look at our 10 favorite Apple ads of all time.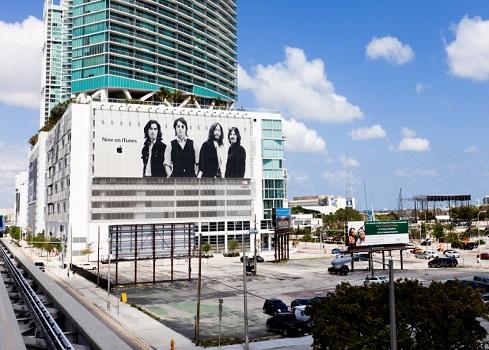 Apple is a company almost as well known for its marketing prowess as it is for its design genius, with product campaigns that seem to effortlessly position the tech giant as the king of cool technology.
Apple has been a major force in consumer advertising for decades starting with the Ridley Scott directed 1984 ad, which aired only twice on American television, including the famous run during Super Bowl XVIII.
Originally a subject of contention within Apple, the battle to bring it to air is the subject of one of the scenes in the most recent Steve Jobs film. It has subsequently been called a watershed event and a masterpiece in advertising.
The 1984 ad created a blueprint for going after its competition -- at the time IBM, and then later, Microsoft -- which combined a certain attitude about Apple products coupled with a playfulness that remains a hallmark of the company.
With the exception of a funky George Clinton spot in the early 1990s, Apple hit a bit of a rough patch but bounced back with the massively successful ad campaign for the iPod, which featured people as dark silhouettes, dancing to music against bright-colored backgrounds.
[Read more about Apple's 40th anniversary.]
Apple's series of 24 "I'm a Mac, I'm a PC" advertisements as part of their "Get a Mac" campaign was another highlight for the company, although some critics at the time thought Apple's smugness was off-putting rather than great marketing.
From 1984 up through its 40th anniversary ad, Apple has had hits and misses, but has never suffered from lack of creativity or the occasional temptation to pull on the heartstrings of potential users.
Apple turned 40 on April 1. To help mark its four-decade milestone, InformationWeek has pulled together our 10 favorite Apple ads over the decades. We think you'll (mostly) agree, especially if you'd like to see Taylor Swift wipe out on a treadmill. If we missed one that you like or if you think we got the order wrong, let us know in the comments section.
(All images courtesy of iStock)

Nathan Eddy is a freelance writer for InformationWeek. He has written for Popular Mechanics, Sales & Marketing Management Magazine, FierceMarkets, and CRN, among others. In 2012 he made his first documentary film, The Absent Column. He currently lives in Berlin. View Full Bio
We welcome your comments on this topic on our social media channels, or
[contact us directly]
with questions about the site.