iPhone 6s: 9 Features On Our Wishlist
Apple is predicted to add an iPhone to its smartphone lineup on September 9. Here's the latest from the ever-churning rumor mill.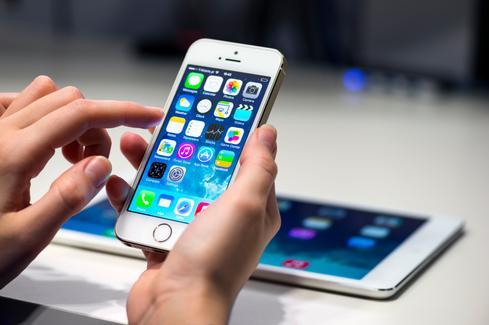 With the debut of iPhone 6 and iPhone 6 Plus almost one year behind us, it's time for a new Apple smartphone: the iPhone 6s.
If history repeats itself (as it has for the past few years), Apple will unveil a new iPhone in September 2015 (most likely September 9). The iPhone 6 and 6 Plus debuted in September in 2014, and the iPhone 5s and 5c in September 2013.
With September a couple of weeks away, Apple fans and industry watchers are eagerly spreading rumors about the specs and features behind the next generation of iPhones. Popular opinion holds the new device will be called the iPhone 6s, though some have guessed Apple will release the iPhone 7.
[ What's in store for Apple's latest mobile OS? Read iOS 9 Beta: WiFi Assist, App Redesigns]
The 6s seems like a more likely candidate, given most of the anticipated upgrades will be under the hood. Chances are, Apple will reserve the iPhone 7 name for a model with a different form factor or other major changes.
Even if the new iPhone packs mostly minor upgrades, it's unlikely Apple will suffer. The tech giant commands 92% of profits in the smartphone market, even though it only holds 20% of market share.
While it's likely the new iPhone will steal the spotlight during Apple's September event, it's not the only new product Apple is expected to release. Sources close to Apple's plans have claimed the successor to Apple TV will make an appearance, according to Buzzfeed News.
It doesn't look like Apple will release its subscription TV service at its September event, as content deals are still in the works.
In terms of the next iPhone, new details are surfacing every day. We rounded up the latest batch of rumors, so read on to learn more about what's predicted to arrive in Apple's latest smartphone.
Kelly Sheridan is the Staff Editor at Dark Reading, where she focuses on cybersecurity news and analysis. She is a business technology journalist who previously reported for InformationWeek, where she covered Microsoft, and Insurance & Technology, where she covered financial ... View Full Bio
We welcome your comments on this topic on our social media channels, or
[contact us directly]
with questions about the site.