IBM, Jasper Partner For IoT Services Platform
Large corporations will be able to access Jasper's Control Center through IBM's Bluemix. The goal: To enable companies that sell products such as heavy equipment or vehicles to add a variety of services to their customers, such as predictive maintenance or telematics.
Jasper, an Internet of Things (IoT) service provider, announced a partnership with IBM today to offer its IoT service platform, Control Center, through IBM's IoT Foundation.
Jasper sells its Control Center software through mobile carriers, which provide the network infrastructure to support dispersed IoT devices communicating via cellular radios.
"We help companies transform their business from selling products to [selling] services," said Simon Berman, VP of product marketing, in a phone interview.
As an example, Berman cited agricultural equipment maker John Deere, which has embraced IoT by embedding sensors and communication modules into its farming vehicles. As a result, the company can offer additional data-oriented services that generate recurring revenue.
"That's really the transformative power of IoT," said Berman. "It helps change the way you do business with customers."
[Where does Arduino Fit In IoT? Read 6 Internet Of Things Building Blocks.]
Berman also pointed to GM, citing the company's forecast that it will earn approximately $350 million in revenue from 2014 to 2018 on services related to connectivity (e.g. OnStar).
The partnership between Jasper and IBM will allow enterprises to bring the management of devices, apps, data, connectivity, and service into a single environment, IBM's Bluemix platform, explained Berman.
The platform facilitates the consolidation of connectivity and telemetry data, enabling clients to make decisions and automate actions based on more complete information than would be available through separate systems.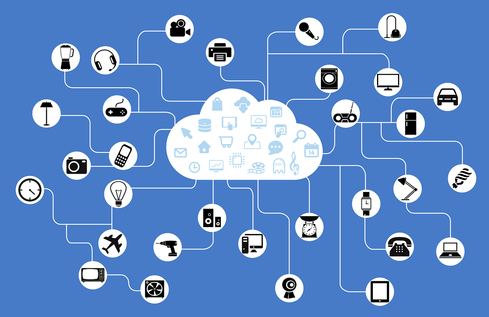 IoT may be a trendy term, but it shouldn't be daunting, Berman said, because businesses have been connecting things over networks for decades. What's different now is the cost of hardware, the ubiquity of networks, and the ease of connecting everything in the cloud.
IBM introduced its IoT Foundation a year ago in an effort to bring some coherence to a collection of competing standards and platforms that John R. Thompson, VP of the Internet of Things (IoT) group at IBM, described as a "Tower of Babel."
In March, IBM pledged to invest $3 billion over the next four years to bolster its IoT business. The company characterized IoT as "major focus of investment," noting that 90% of data from smartphones, tablets, connected appliances, and connected vehicles is never analyzed or acted upon.
In June, research firm IDC predicted that the value of the IoT market will increase from $655.8 billion in 2014 to $1.7 trillion in 2020, a compound annual growth rate almost 17%.
Thomas Claburn has been writing about business and technology since 1996, for publications such as New Architect, PC Computing, InformationWeek, Salon, Wired, and Ziff Davis Smart Business. Before that, he worked in film and television, having earned a not particularly useful ... View Full Bio
We welcome your comments on this topic on our social media channels, or
[contact us directly]
with questions about the site.