Epson Smart Glasses Mean Business
Meet Epson's Moverio BT-200 smart glasses -- a new Google Glass rival that lacks elegance but promises work efficiency.
Epson's Moverio BT-200 smart glasses lack the attempted elegance of Google Glass, a product already too close to the edge of the awkward spectrum.
But at $700, Epson's computerized spectacles are more affordable than Google's $1,500 head-hugging hardware. Perhaps more significantly, they're more likely to appeal to an enterprise audience because they're better suited for augmented reality applications.
The big difference between Epson's glasses and Google's is that Epson's features a large field of view, said Eric Mizufuka, product manager of Epson, in a demonstration at InformationWeek's San Francisco office.
The Moverio BT-200, now available through Epson.com and prelaunch.com, relies on two micro projectors to place digital imagery over real-world imagery. The glasses offer augmented reality, a mode of presentation that doesn't work particularly well on Google Glass, at least in its present form. The Glass screen is positioned in the top right-hand corner of the wearer's field of view rather than directly in front of the wearer.
[Attention, shoppers: Read Google Sends Shopping Alerts To Android Devices.]
"Glass requires you to glance up, which is more for notifications," said Mizufuka.
Augmented reality matters because it's an effective way to make digital information relevant to real-world work scenarios. Although an email could certainly inform an individual that a certain product is out of stock, an augmented reality system can present that information contextually, in real-time, when appropriate action can be taken.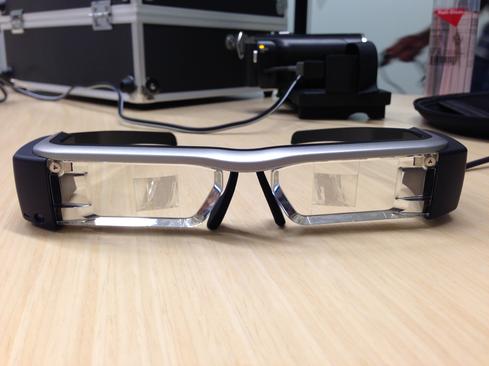 Mizufuka demonstrated an application developed by IT consultancy Wipro that allows a consumer packaged goods salesperson to check retail shelves for proper product placement. A wearer of smart glasses can use the app to see which products on a store shelf conform with established placement guidelines and whether any products are missing or out of stock.
"Not only can it make workers more efficient and accurate, but it can confirm compliance as well," Mizufuka told us.
Beyond retail and wholesale supply chain tracking applications, Epson has been working with APX Labs and Metaio to develop surgical training and remote-field service support applications for its smart glasses.
APX Labs makes an enterprise application called Skylight that has been designed to use Moverio BT-200 capabilities. It can present augmented reality overlays, stream video, and detect motion for hands-free interaction.
Mizufuka demonstrated a Skylight application that presents dashboard information based on where the person wearing Epson's glasses is looking. The wearer could perform an action with a glance, such as triggering a video.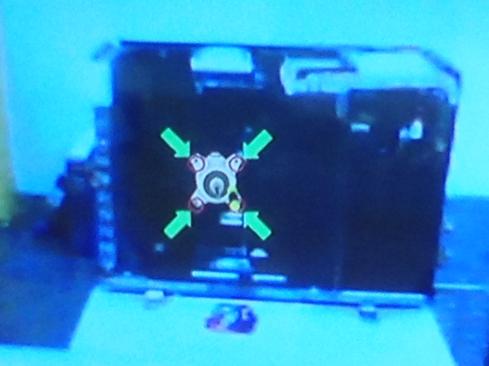 In a statement, Andrew Vaz, chief innovation officer at Deloitte Consulting, argues that organizations should investigate the potential of wearable technology and find ways to use it to enhance business processes.
Google appears to agree. Last month, it launched a program called Glass at Work to promote the development of business-oriented Glass applications.
What do Uber, Bank of America, and Walgreens have to do with your mobile app strategy? Find out in the new Maximizing Mobility issue of InformationWeek Tech Digest.
Thomas Claburn has been writing about business and technology since 1996, for publications such as New Architect, PC Computing, InformationWeek, Salon, Wired, and Ziff Davis Smart Business. Before that, he worked in film and television, having earned a not particularly useful ... View Full Bio
We welcome your comments on this topic on our social media channels, or
[contact us directly]
with questions about the site.