Apple Devices Top Holiday Gift List
iPhones, iPads represented more than half of mobile devices activated this holiday season.
Google's Android platform may hold a commanding lead in the overall battle for mobile supremacy, but Apple's iPhone and iPad apparently make much better Christmas presents. A look at device activations between Dec. 19 and Dec. 25 shows that more people opened up shiny new Apple products than all other types combined. No wonder the iTunes App Store was so busy on Dec. 25.
Flurry called it a "banner year" for Apple, whose devices accounted for 51% of new activations worldwide. Tracking data from 600,000 apps to glean this insight, Flurry said the iPhone 6 and iPhone 6 Plus have helped propel Apple toward what will likely be a record holiday quarter.
Samsung accounted for about 18% of device activations during the six-day period in question, while Microsoft/Nokia represented 5.8% of activations. (Windows Phone's worldwide marketshare is less than 5%.) Sony and LG, both of which have excellent hardware in the market right now, rounded out the top five, with 1.6% and 1.4% of activations, respectively.
Flurry suggests devices from companies such as Huawei, Meizu, Xiaomi, and ZTE are largely absent from this week's sample because Dec. 25 is not a big gifting day in China and other Asia/Pacific nations. Android is king in such places, thanks to the widespread availability of low-cost hardware. To give the numbers a bit more punch, Flurry says Apple activated 2.9 devices for every Samsung device and 8.8 devices for every Microsoft/Nokia device.
[Is a larger iPad on the horizon? Read Apple's iPads: 4 Things To Watch In 2015.]
Nearly everyone who received a new device during the holidays made quickly for the app store to download content. According to Flurry, mobile device owners downloaded 2.5 times as many apps on Dec. 25 than on any other day in the first three weeks of December, with games and messaging apps most popular. Google's Play Store and Apple's iTunes and App Stores were both slow to respond under the pressure of heavy download volumes.
Phablets were among the season's biggest winners. Looking at various different form factors, Flurry's data shows big-screened phones accounted for 13% of new device activations during Christmas week. That's up more than 300% from the period a year ago. Medium-sized devices accounted for 64% of activations (on par with last year), while small-screened phones accounted for just 2%. The iPhone 6 Plus was one of the top five new devices activated, with the iPhone 6 at number one.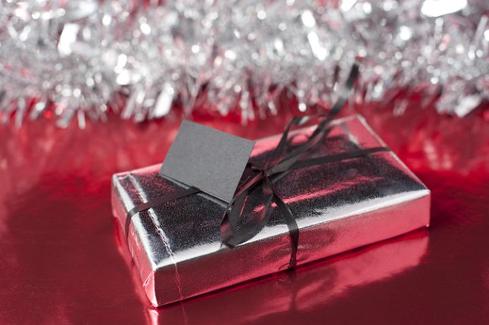 "The phablet's popularity seems to come at the expense of full-sized tablets, and to a lesser extent, small tablets," Flurry explained. "App developers should take into account the fact that larger screens are becoming the primary device; it's not just the secondary prime-time tablet anymore. Even so, the medium-sized phone is still favored by most consumers and saw the largest share of device activations this Christmas."
The first few months of 2015 will mirror the last few of 2014, Flurry predicts, which means growing adoption of iOS devices and a continued shift towards big-screen phones.
Apply now for the 2015 InformationWeek Elite 100, which recognizes the most innovative users of technology to advance a company's business goals. Winners will be recognized at the InformationWeek Conference, April 27-28, 2015, at the Mandalay Bay in Las Vegas. Application period ends Jan. 16, 2015.
Eric is a freelance writer for InformationWeek specializing in mobile technologies. View Full Bio
We welcome your comments on this topic on our social media channels, or
[contact us directly]
with questions about the site.