Apple Addresses 'Staingate' In MacBook Retina Displays
It's another mini-scandal for Apple. This one is called "Staingate," thanks to the anti-reflective film rubbing off MacBook Retina notebooks.
Apple has finally started dealing with an issue relating to the failure of the anti-reflective coating on some of its MacBook notebooks after months of consumer complaints.
The Apple-centric blog MacRumors reported the company issued an internal memo about starting a quality control program for owners of affected MacBook and MacBook Pro models with the Retina display screen.
Referred to by the online community as "Staingate," the issue involves the wearing off or delaminating of the protective coating on the notebook's display.
"The stains can start as early as 7 months after the purchase," a community website dedicated to the issue states. "There is no clear pattern as to how it starts: some experience it in small spots around the edge, on other screens it appears in the middle as large patches."
The website also hosts a gallery of images showing the effects of the screen failure. While some instances of the wearing off are relatively minor, many images show a screen rendered all but useless by the malfunction.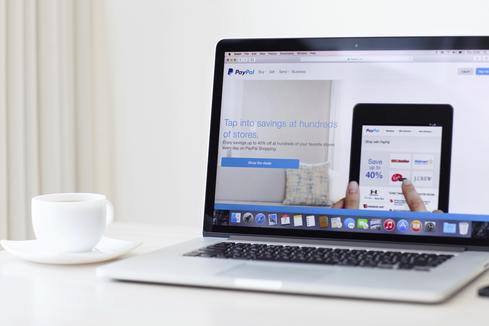 The display issue, which was first reported by MacRumors in March, appears to affect several generations of MacBook Pros, including mid-2012 to mid-2014 models sold between June 2012 and this year.
A Facebook page dedicated to the issue has started to see positive comments from affected consumers. One reported a first-generation mid-2012 MacBook Pro Retina 15-inch that was fixed despite having no warranty.
"Just send to your local Apple authorized repair centers and you should get a new replacement screen for free with the latest recall," Izzat Syahmi, a MacBook owner, posted on the Facebook page.
Owners with affected devices now should be able to bring their notebook into an Apple store or any Apple authorized service center for a free repair, or contact Apple to get more information on how to proceed.
Staingate is the latest in a long line of hiccups the company has experienced as the public gobbles up its increasingly complex gadgets.
The last mini-scandal the company dealt with -- Cameragate -- resulted in the company replacing faulty iSight cameras on iPhone 6 Plus.
Complaints about the faulty camera and the blurry images it produced first surfaced in October 2014, when a thread was started on the Apple Support Communities forum. It garnered 115 replies and nearly 160,000 views.
[Mac or PC? IBM finds that Macs need less IT support.]
If a user's iPhone 6 Plus is producing blurry photos and is in the eligible serial number range, Apple said it would replace the device's iSight camera free of charge.
However, the company also said it would not fully replace the smartphone, and noted the iPhone would be examined prior to any service to verify that it is eligible for the program and that it is in working order.
Cameragate followed similar monikers in recent Apple history, including Bendgate and the infamous Antennagate as Steve Jobs referred to it. In that case, holding an iPhone 4 in a certain way would interfere with the smartphone's antenna and cause calls to drop, which ultimately lead to Consumer Reports deciding not to recommend the device.
Nathan Eddy is a freelance writer for InformationWeek. He has written for Popular Mechanics, Sales & Marketing Management Magazine, FierceMarkets, and CRN, among others. In 2012 he made his first documentary film, The Absent Column. He currently lives in Berlin. View Full Bio
We welcome your comments on this topic on our social media channels, or
[contact us directly]
with questions about the site.