10 Windows Tablets, Laptops Under $200: Holiday Steals
Gadget shoppers can choose from an array of sub-$200 Windows 8.1 tablets and laptops -- offering more power than you'd guess.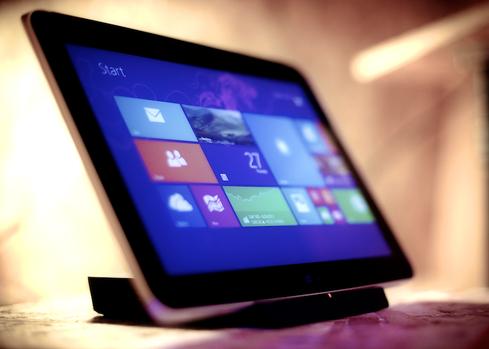 A few years ago, if you needed an inexpensive gadget to round out your holiday shopping, you'd grab an iPod Nano or some other portable media player. Nowadays, for about the same price, you can get a tablet, laptop, or two-in-one device running Windows 8.1. These new devices have their limitations, but compared to yesteryear, $150 to $200 gets you a lot of computer.
When Black Friday hits this week, some of these new devices will cost less than $100, putting Windows devices in impulse-buy territory for the first time. Even if you miss out on the best deals, several new models are still available for less than $200.
The least expensive of these new Windows machines are pretty utilitarian. They don't have the brightest or crispest screens. Nor do they have the most processing power, the highest resolution webcams, the most onboard storage, or the most RAM, compared with higher-priced laptops and tablets. That's because many of these devices are essentially scraped-together, low-end components that satisfy Windows 8.1's new minimum hardware requirements. Can they run demanding programs such as Adobe After Effects? Technically, yes. But with only 1 GB of RAM and processors designed for energy efficiency and low cost instead of power, these devices aren't ideally suited to the job.
Still, many are an intriguing value, offering impressive power for the money if all you need is Internet access, Skype, Netflix, and a core set of Windows applications. In fact, most include a free one-year subscription to Office 365, or in some cases a standalone copy of Office. This means that if you were already planning to shell out $70 for a one-year subscription to Office 365 Personal, you can get the software and a new tablet for as little as $30 more. Not bad.
Not crazy about Windows 8.1's tile interface? Windows 10 is just around the corner. By upgrading your new Windows 8.1 device to Windows 10 you won't have to deal with Start menu withdrawal for long. There's even a good chance the upgrade will be free, given that Microsoft wants to move both Windows 7 and 8 users to Windows 10. In the meantime, Windows 8.1 is not as bad as its reputation -- if you take the time to tune your system's settings.
Why the sudden windfall of cheap Windows tablets and laptops? You can thank Apple and Google. iPads and Android devices dominate the tablet market. Google Chromebooks, popular because they offer productivity apps and web browsing on the cheap, are eating into the low-end PC market. Microsoft needs more users, and quickly, if Windows is going to have a chance on mobile devices; and if you need sales in a hurry, aggressive pricing is a good tactic.
To make these new, inexpensive Windows devices happen, Microsoft eliminated or reduced license fees for several consumer versions of Windows 8.1 while also relaxing the operating system's hardware requirements. These moves decreased costs for manufacturers and incentivized them to fill the market with inexpensive Windows tablets, laptops, and two-in-ones.
The strategy seems to be working. In October, as many of these new Windows devices hit the market, Windows 8.1 enjoyed by far its biggest monthly market share gain this year.
It remains to be seen whether the cheaper Windows devices eventually will translate into Windows 10 sales for Microsoft. Neither do we know whether the cheapest of the new devices -- which skimp the most on hardware -- will live up to buyers' expectations. What's certain is that Microsoft's new strategy gives consumers more options than ever, and could help mobile devices running Windows end up under more Christmas trees this year.
Check out our gallery to see 10 of the least expensive tablets and laptops available on Black Friday. All of them run Windows 8.1 except one, the Microsoft Surface 2 tablet. It uses the less-capable Windows RT operating system, but we include it because of its irresistible Black Friday price drop.
One final word: As has become the norm over the last few years, Black Friday for many outlets will start Thursday evening at 8:00 p.m. local time and end when supplies run out. So if you have your heart set on one of these super-affordable Windows 8.1 machines, you'd better head to the store soon after eating your Thanksgiving turkey, much as you might prefer tryptophan-fueled slumber.
Michael Endler joined InformationWeek as an associate editor in 2012. He previously worked in talent representation in the entertainment industry, as a freelance copywriter and photojournalist, and as a teacher. Michael earned a BA in English from Stanford University in 2005 ... View Full Bio
We welcome your comments on this topic on our social media channels, or
[contact us directly]
with questions about the site.