Robots Rising: 7 Real-Life Roles
Today's robots feature improved components and capabilities that take them out of labs and into oceans, hospitals -- perhaps even your workplace. Take a closer look.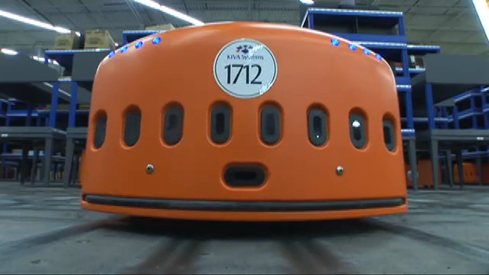 The robots are coming -- in fact, in some places they've already arrived. Last October, Amazon CEO Jeff Bezos said his company had about 1,300 robots -- the fruit of Amazon's $775 million acquisition of Kiva Systems two years ago -- fetching products in its warehouses for shipment. Bezos recently said that Amazon should have about 10,000 of them by the end of the year.
Since December 2013, Google, one of Amazon's major rivals, has acquired no fewer than eight companies developing robotics technology, including Boston Dynamics, maker of formidable DARPA-funded robots like BigDog and Atlas. And that's to say nothing of its investment in artificial intelligence company DeepMind Technologies or its self-driving car research.
Even Facebook has gotten into the business, with its acquisition of Ascenta, a UK maker of autonomous drones.
Andrew McAfee, principal research scientist at the MIT Center for Digital Business and coauthor of The Second Machine Age (W.W. Norton & Co., 2014), attributes the rising interest in robots to the halo effect of Moore's Law. "It's not that robots are getting better," he said. "It's that their components are getting better. And the sum of all those components is adding up to something different."
Thanks to increased computational capabilities and plummeting component prices, the hardware and software required to handle real-world navigation and interaction is now available beyond well-funded research labs.
The appeal of robots isn't simply as a way to cut labor costs. McAfee says, for example, that farmers find automation appealing because it insulates them from the legal complexity of immigration labor issues. "A lot of farms and farmers don't want the hassle," he said. Other reasons for automating include product quality, production speed, and worker safety.
Unfortunately, robots may put some of us out of work. McAfee says the trend here is clear. "We've been shedding manufacturing jobs for about 35 years in America, while manufacturing output and value added have been going up," he said. "I don't know how you can make the case that these kinds of technologies are creating as many jobs as they're destroying."
As a consequence of the robot proliferation and improved capabilities, standards organizations and industry groups have been updating safety standards for situations where humans and robots work together in environments less controlled than factory assembly lines. Like it or not, more and more of us will have robotic coworkers.
"It used to be that we put fences around industrial robots, not to protect the robots but to protect the people," said McAfee. "When you look around leading factories now, you don't see as much of that, and I think we'll see that even less in the future."
The robots are coming, but we haven't yet reached consensus about where they belong. Social acceptance will take longer than overcoming technological challenges. For now, take a look at these seven robot developments happening now across a variety of industries. What do you think of these robots? Tell us in the comments section.
Thomas Claburn has been writing about business and technology since 1996, for publications such as New Architect, PC Computing, InformationWeek, Salon, Wired, and Ziff Davis Smart Business. Before that, he worked in film and television, having earned a not particularly useful ... View Full Bio
We welcome your comments on this topic on our social media channels, or
[contact us directly]
with questions about the site.