Fitbit Debuts Windows Phone App
Popular fitness device is one of the first wearables to offer a dedicated app for Windows Phone.
Fitbit released a new application for Windows Phone devices, allowing wearers to track their steps and other stats directly on their Microsoft handset. Fitbit's tracker app has been available for Android and iOS devices for some time. The popular wearable's support for Windows Phone is good news for consumers.
Before this release, Fitbit offered only a companion app for Windows Phone. The application synced with the user's online account but did not allow the phone to talk directly to the Fitbit itself, so users were stuck syncing their wearable with a PC or another mobile device. The new app allows Windows Phones to pair with the Fitbit and sync with it throughout the day.
Both the Fitbit and the smartphone sync via Bluetooth 4.0. The low-energy mode does not have a noticeable impact on the phone's battery life. Pairing is simple and takes less than a minute. The Fitbit Tracker application can be pinned to the Start screen as a Live Tile for easy access. It provides real-time and historical statistics, which are presented in easy-to-grasp graphs and charts. Users can manually enter their food and water intake, as well as map the quality of their sleep.
[What does Apple have up its sleeve? Read Apple 'iTime' Patent Describes Modular Wearable.]
Fitbit also includes a social element, hooking into Facebook where users can challenge each another with leaderboards, direct messages, cheers, and taunts. The app and online tools can push notifications and badges to let users know when they've achieved certain goals during the day.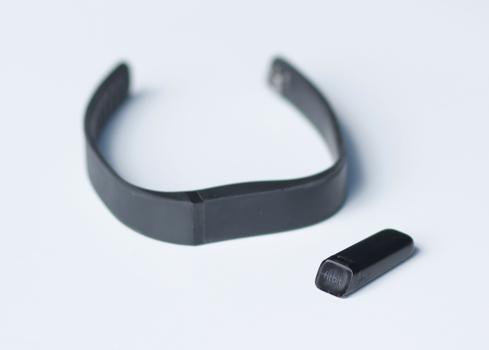 Fitbit offers a range of wearables, including the Zip and One (both of which clip onto your clothing), and Flex (a wristband). The devices vary in price from $60 to $100.
More Windows Phone tidbits
Last week AT&T began pushing Windows Phone 8.1 to the Nokia Lumia 1520. The 1520 is the largest of all the Windows Phones, boasting a gigantic 6-inch screen. The OS upgrade applies the most recent version of Windows Phone, which includes notifications, more flexible home screens, the Action Center, and of course Cortana.
Cortana has recently begun offering users small nuggets of information about nearby locations and points of interest. The data comes from Foursquare, in which Microsoft invested earlier this year. The pointers tell Windows Phone 8.1 users when there's a recommended venue in the vicinity and what, if any, specials are available.
Recent reports suggest Microsoft is prepared to release two new Windows Phone devices in the very near future. Microsoft device chief Stephen Elop revealed the two phones to employees; one is an affordable "selfie phone" that features a 5-megapixel camera, while the other is a mid-range model. They may arrive as soon as next month.
Consumerization means CIOs must grant personal devices access to corporate data and networks. Here's how to avoid loss and corruption. Get the new Mobile Security Action Plan issue of InformationWeek Tech Digest today (free registration required).
Eric is a freelance writer for InformationWeek specializing in mobile technologies. View Full Bio
We welcome your comments on this topic on our social media channels, or
[contact us directly]
with questions about the site.