Apple WWDC 2014: My Wish List
Apple execs take the stage June 2 to show off the company's latest innovations. Here's what I'd like to hear.
Apple's Worldwide Developers Conference kicks off Monday morning in San Francisco, and speculation is rampant about what Apple might say at the event. Apple is expected to provide a peek at upcoming changes to its core iOS mobile and OS X desktop platforms. The company may show off new hardware, too, but the focus of WWDC is always Apple's software and services.
With the iPhone alone accounting for more than half of Apple's revenues, Apple needs to keep iOS fresh. Most of what Apple discusses will center on iOS, which powers both Apple's iPhone smartphones and iPad tablets. The company will surely talk about the next version of OS X as well. Apple showed off iOS 7 and OS X 10.9 Mavericks at WWDC in 2013, which puts iOS 8 and OS X 10.10 on deck for WWDC 2014.
Here are a few things I'd like to see Apple add to these platforms.
iOS 8
Design tweaks: Apple completely redesigned iOS last year, so don't expect to see a new look for the operating system. But that doesn't mean Apple can't make some improvements. There are plenty of rough edges (spacing oddities, font goofs, and more) that can use some hewing. I wouldn't mind seeing a wider, less pastel color palette, too.
[What would you like to see at Apple's Worldwide Developer Conference? Read Apple WWDC 2014: 9 Things To Expect.]
Swiping keyboard: This has become a near deal-breaker. Every other major smartphone platform supports swiping keyboards to help speed up and improve text input. Apple is now the lone holdout and needs to join its competitors. If Apple doesn't create its own swipeable keyboard, then it needs to support third-party keyboards (such as Swype) within iOS 8.
Siri: Google's Google Now and Microsoft's Cortana voice-assistant tools may have arrived after Apple's Siri, but they've surpassed it in terms of overall usefulness. For starters, Siri has more trouble transcribing spoken queries than either Google Now or Cortana (at least in my experience). Further, Siri is still very limited in its responses and doesn't support most third-party apps. Google Now and Cortana are able to interact with more parts of the Android and Windows Phone operating systems, respectively. iOS 8 needs Siri 2.0 in a bad way.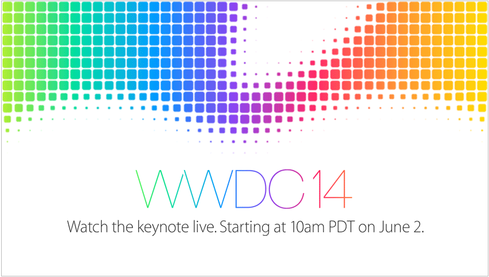 Guest/kid mode: Android and Windows Phone both have segregated kid modes that allow parents to hand their phones to Junior without worry. When a Windows Phone handset is put into kid mode, for example, it blocks the child from accessing vital apps such as email and messaging while permitting use of the media apps and games. Samsung has used the iPad's lack of kid mode to promote its own devices in its television commercials.
Split-screen multitasking: Samsung may have pioneered split-screen multitasking on its Note smartphones, but others have begun to adopt it. The feature lets users run two apps side-by-side at the same time, as well as drag content between them. This may be impractical on the small screen of the iPhone, but it could be a boon to the iPad -- which Apple is all too happy to tout as an enterprise workhorse. Even if it is iPad-only at launch, split-screen multitasking would be a welcome addition to iOS.
Mass transit for Maps: Android and Windows Phone continue to run circles around Apple's navigational tools. One of the key features missing from Apple's beleaguered Maps app is support for mass transit. Both Google Maps and Nokia's HERE Maps let users plan routes using subways, buses, and trains. Apple Maps doesn't, forcing iPhone and iPad owners to download competing apps to gain mass transit information. (Users of Apple Maps will note that there are buttons to create walking and mass transit routes, but they open third-party apps.)
More flexible home screens: iOS is fairly rigid in how it treats home screen customization. As apps are added to the home screen, they automatically snap to a grid beginning in the upper-left corner -- you can't place an app in the lower-right corner of the screen, for example. It would be nice
for Apple to give users more control over where apps land on their screens.
Dynamic home screen content: Both Android and Windows Phone offer changing/updating content on their respective home screens. Android does this through widgets, and Windows Phone does it via Live Tiles. I'd love to see Apple merge these two concepts into something that allows app icons on the home screens to offer new information or content when relevant or available.
OS X
New design: Apple's desktop platform is overdue for a visual overhaul. Reports have for months suggested that OS X is headed for an iOS-like redesign. I'd welcome a refreshed look, as long as Apple doesn't go overboard with the colors. Aesthetics aside, it would behoove Apple to create more parity between iOS and OS X, which would aid usability of both platforms.
Siri: Who doesn't want to sit in their office and talk to their computer? Siri needs to make a big splash in OS X. It's been available to Apple's mobile devices for more than two years; surely Apple can squash all that power into its laptops and desktops. Siri for OS X needs to be more feature-rich than she has been for iOS, however, and must have improved text transcription powers from the get-go.
AirDrop: This tool lets iOS and OS X device owners share files via WiFi -- but only with similar devices. In other words, I can use AirDrop to send a file from my iPad to my iPhone, or from my iMac to my MacBook Air, but not from my iPad to my iMac or vice versa. Apple needs to plug this hole and make AirDrop compatible between iOS and OS X.
Hardware
Apple TV: Everyone wants it to happen, but it won't. Apple has played coy with its Apple TV product for years. If it does anything new with Apple TV this year, it likely won't be until the fall. Still, some wishful thinking can't hurt, right?
iPhone/iPad: Chatter about the iPhone 6 is nearly non-stop. It would be great to see Apple break its once-yearly upgrade cycle for its smartphones and tablets, but that seems unlikely. As with Apple TV, expect new mobile devices in the fall.
Hybrid laptop: If Apple announces any new hardware at WWDC this year, I hope the long-rumored touchscreen laptop is it. The rumor mill says Apple is working on a new laptop that uses a touch-enabled version of OS X with a touchscreen. The device might have a high-resolution 12-inch screen, which falls in between those of the 11-inch and 13-inch MacBook Airs. But this could be more wishful thinking on my part.
What do you think? What's on your WWDC wish list? Add your own thoughts in the comments below.
What do Uber, Bank of America, and Walgreens have to do with your mobile app strategy? Find out in the new Maximizing Mobility issue of InformationWeek Tech Digest.
Eric is a freelance writer for InformationWeek specializing in mobile technologies. View Full Bio
We welcome your comments on this topic on our social media channels, or
[contact us directly]
with questions about the site.