Apple iPhones Drive Record Earnings
About 74.5 million people bought iPhones during the last three months of 2014.
Apple sold far more iPhones than expected during the last three months of 2014, thanks to massive demand in China. The company reported record quarterly revenue of $74.6 billion for the three months that ended December 27, 2014, its first fiscal quarter of 2015, and record quarterly profit of $18 billion.
"Interest in Apple products is at an all-time high," Apple CEO Tim Cook said during a conference call for investors on Tuesday.
Apple shipped 74.5 million iPhones in the quarter, about 10 million more than analysts expected, and 23.4 million more than the same period a year earlier. "This volume is hard to comprehend," Cook said, noting that it amounts to shipping 34,000 iPhones every hour of every day during the quarter.
[ So you say you're not a phone addict? Read We Literally Can't Live Without Our iPhones. ]
While demand for iPhones increased about 44% in the US, it almost doubled in Brazil, China, and Singapore.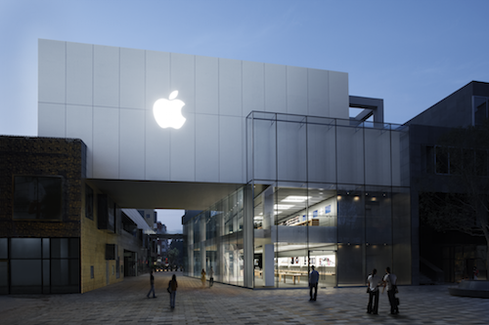 According to research firm Canalys, Apple sold more phones than any other vendor in China during the quarter. "This is an amazing result, given that the average selling price of Apple's handsets is nearly double those of its nearest competitors," the firm Canalys said in a prepared statement.
The strength of the US dollar compared with other currencies hurt Apple significantly. Luca Maestri, Apple's CFO, said Apple's revenue growth during Q1 would have been four percentage points higher on a flat currency basis.
Apple sold more Macs than ever, 5.5 million, an increase of 700,000, which represents 14% growth. Maestri pointed out that, according to IDC, the rest of the PC market declined 3% during the same period.
Cook said that Apple plans to ship the Apple Watch in April. "I'm using it every day and love it and can't live without it," he said.
Asked about whether Apple can sustain this level of iPhone interest over the year, a reasonable concern given holiday spending patterns, Cook said, "We're very bullish it does have legs." He noted that only a small portion of the installed base of iPhone users has upgraded, that iPhone 6 attracted a higher number of new customers than any prior launch, and that the number of Android users switching to iPhone 6 was the highest it's been, compared with the three most recent iPhone launches.
IDC, however, sees growth slowing in the smartphone market. In December, the research firm predicted that 1.4 billion smartphones will be shipped in 2015, up from 1.3 billion in 2014. This represents a year-over-year growth rate of 12.2%, less than half the 26.3% year-over-year growth rate seen from 2013 to 2014.
The expectation of slower growth has led Taiwan's Foxconn Technology Group, which makes devices for Apple among others, to plan significant layoffs, according to Reuters.
Attend Interop Las Vegas, the leading independent technology conference and expo series designed to inspire, inform, and connect the world's IT community. In 2015, look for all new programs, networking opportunities, and classes that will help you set your organization's IT action plan. It happens April 27 to May 1. Register with Discount Code MPOIWK for $200 off Total Access & Conference Passes.
Thomas Claburn has been writing about business and technology since 1996, for publications such as New Architect, PC Computing, InformationWeek, Salon, Wired, and Ziff Davis Smart Business. Before that, he worked in film and television, having earned a not particularly useful ... View Full Bio
We welcome your comments on this topic on our social media channels, or
[contact us directly]
with questions about the site.