Business Apps Are Becoming Disposable
The ease with which software applications can be created and connected to corporate systems has changed the nature of business software development.
The growing ease of application development has empowered users, enabling them to create software that once required significant time and expense. More users are turning to cloud-based platforms to become developers, building their own business apps to support a growing range of business processes. Often, these apps are considered "disposable," meaning they're built for a specific process need and then tossed out, never to be used again.
What might seem like a waste of money is the byproduct of added efficiency in the workplace. So-called "disposable apps" are showing up across industries and at companies of all shapes and sizes. Even large-scale Fortune 100 companies like Kimberly-Clark, Wells Fargo, and Shell have embraced the agility and hyper focus of disposable apps. These global companies can maintain the responsiveness and workflow efficiency of startups by building and running faster business applications -- even for core and mission-critical processes -- with minimal need for IT support or oversight.
We recently had a manufacturing client that wanted to involve its customers in reviewing the features of a new product it was launching. Instead of sending emails and asking for feedback -- a typical but often inefficient effort -- the company developed an app where customers could take pictures of the product with their phone to point out problems and provide feedback on features and product functionality. In just 10 days, they had about 1,000 people take part and were able to gain new insights into product features that needed changing. By making the changes deemed necessary by their customers, they ended up delivering a better, more useful product. At that point, the app was no longer needed and shelved. But after only 10 days it had done the job and its brief lifespan was more than justified by the speed and ease with which it was built.
[Big Dropbox user? Consider these companion apps. Read Dropbox: 7 Apps To Add On.]

Disposable apps are possible thanks to evolving technology innovation within platforms that make it easy to assemble, deploy, and run apps with drag-and-drop, code-free tools. These apps can use data from anything service-enabled, including line-of-business systems or web-based APIs, and can present that data on a variety of devices.
Our workforce no longer has the patience to wait for lengthy IT implementations or high-priced development projects. People have problems they want solved and they'll find a way to solve them -- fast.
I saw a great example of this during the massive Chicago labor strike back in 2012. After a disagreement between union workers and the collective bargaining unit resulted in the halt of nearly all construction projects in the city, union folks created a way for laborers to get back to work under a new project contract. In just four hours, they created an app that allowed contractors and workers to sign a new contract, scan that contract, and send it up for corporate approval and have names published to the union membership website in just 15 minutes (a requirement to work on transportation projects in Illinois). With more than 800 people signing up a day in the first couple of days alone, this was cutting significant revenue from the other side of the fence and they were eager to settle the strike.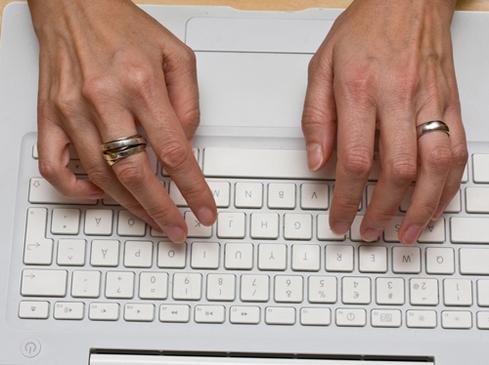 Four days later, they reached a compromise and the strike ended, but not before the union was able to show the value of putting dynamic software into the hands of everyday people solving major business problems. Without having to think through a lengthy IT process or expensive implementation, the organizers were able to evaluate the problem and come up with an app that was easy to build and use for the brief time they needed it.
What happened with our manufacturing customer and with the union in Chicago is a phenomenon I'm seeing more and more. There's an increased willingness to experiment on new, often temporary, uses for software around forms, workflow, reports, and data management. When these customers become agile enough to build their own apps in this way, they begin to envision new uses for these technologies that might have gone unconsidered or deemed too cost-prohibitive to carry out for temporary or "disposable" activities.
The term "disposable apps" doesn't necessarily mean that you have to throw out the application after a one-time use, but the point is that you could. The ease and economy of use is such that you could decide to throw out the application after you're done with it.
Technology continues to widen the scope of what a company can build on its own for all sorts of business processes, and what we're seeing now with disposable apps demonstrates what becomes possible when the ability to create software moves beyond the IT group to the edges of the organization.
Engage with Oracle president Mark Hurd, NFL CIO Michelle McKenna-Doyle, General Motors CIO Randy Mott, Box founder Aaron Levie, UPMC CIO Dan Drawbaugh, GE Power CIO Jim Fowler, and other leaders of the Digital Business movement at the InformationWeek Conference and Elite 100 Awards Ceremony, to be held in conjunction with Interop in Las Vegas, March 31 to April 1, 2014. See the full agenda here.
Adriaan van Wyk is the CEO of K2, a leading enterprise organization that creates and helps run business applications, including forms, workflow, data, and reports. Adriaan and his co-founders have grown K2 from a small South African startup to a global company with software ... View Full Bio
We welcome your comments on this topic on our social media channels, or
[contact us directly]
with questions about the site.