Apple Assists Users With iPhone Message Crashes
Users who receive a text message with a specific string of characters find the text crashes iMessage -- Apple has issued instructions for a temporary fix.
The latest bug to plague consumers centers on a string of text that, when received, causes the user's iPhone to crash. But now Apple is coming to the rescue by posting an official support document.
If the Messages application quits unexpectedly after getting a text with a specific string of characters, users can ask Siri, the phone's digital concierge, to "read unread messages," then use Siri to reply to the malicious message.
After sending the reply, the user should be able to open Messages again. However, if the issue continues, Apple says to tap and hold the malicious message, tap More, and delete the message from the thread.
Apple has yet to make available a more permanent solution to the problem.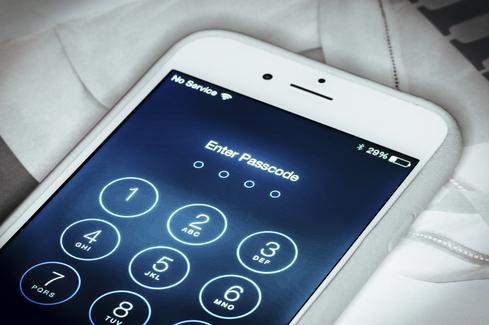 "Apple is aware of an iMessage issue caused by a specific series of unicode characters, and we will make a fix available in a software update," the company wrote on the help page. "Until the update is available, you can use these steps to re-open the Messages app."
The bug, which causes Apple devices to crash after receiving a string of specific characters from Arabic, Marathi, and Chinese languages, affects not only the iPhone but also the iPad, Apple Watch and Mac computers, and The Guardian reported that it can also affect apps on iOS, including Snapchat and Twitter.
"The booby-trapped message can be sent over Twitter, as highlighted to the Guardian by the security researcher Mikko Hypponen, either using direct messages or public mentions," according to the May 29 article. "If the recipient uses an iPhone and has notifications turned on, a message will instantly crash their smartphone. The message did not cause lasting damage in our testing."
Earlier this year, the company attempted to beef up security for FaceTime and iMessage by adding a two-factor authentication option to the two applications.
Two-step verification is an additional security feature for a user's Apple ID that's designed to prevent anyone from accessing or using the user's account, even if they know the user's password. It requires users to verify their identity using one of their devices or another approved method before they can sign into various applications, or make an iTunes, iBooks, or App Store purchase from a new device.
Apple's main rival in the smartphone space, Google, also offers a two-factor authentication option for its Android operating system with the Authenticator app, which requires a code generated by the app in addition to the user's account password.
[Read about Apple's latest acquisition.]
This is the second time this month that an Apple product has come under scrutiny by security researchers. It turns out that the Apple Watch, one of the company's most expensive pieces of hardware, lacks Activation Lock, which means if the watch is stolen, a thief can wipe it clean and then pair it with another iPhone.
While personal information on the watch is likely safe, someone may still decide to rip the hardware off your wrist.
[Did you miss any of the InformationWeek Conference in Las Vegas last month? Don't worry: We have you covered. Check out what our speakers had to say and see tweets from the show. Let's keep the conversation going.]
Nathan Eddy is a freelance writer for InformationWeek. He has written for Popular Mechanics, Sales & Marketing Management Magazine, FierceMarkets, and CRN, among others. In 2012 he made his first documentary film, The Absent Column. He currently lives in Berlin. View Full Bio
We welcome your comments on this topic on our social media channels, or
[contact us directly]
with questions about the site.