Huawei, Toshiba, ZTE Unleash Hot Smartphones, Tablets At CES 2016
New smartphones and convertible tablets from Toshiba, Acer, ZTE, and Huawei were on display at CES. Here is a roundup of the devices that caught our eye.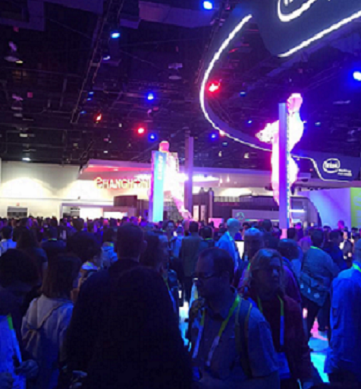 LAS VEGAS -- At CES 2016, we kept a close eye on new tech trends and devices as they make their way into the spotlight. Home automation, connected cars, and wearable healthcare technology were core themes of show -- an indication that auto innovation and smart appliances will be key for the consumer space in the coming year.
But while these trends certainly had a major presence on the show floor, we would be remiss to ignore the PCs, tablets, hybrids, and smartphones that consumers continue to use daily as the technologies of the future take shape. There was certainly a bounty of mobile devices on display at the show.
[See Samsung, Huawei, HTC Show Off Smartwatches at CES.]
Venerable tech companies and newcomers to the mobile space have unveiled several new devices set to release later this year. Among the offerings are new smartphones and thinner, more portable tablets.
Windows 10 Mobile has taken a step forward as part of the announcements at CES. Two smartphone makers -- Acer and Alcatel -- other than Microsoft have decided to adopt the OS as part of this year's smartphone offerings.
Read on to learn more about the smartphones and tablets that will be released in 2016. Do any of them spark your interest?
**Elite 100 2016: DEADLINE EXTENDED TO JAN. 15, 2016** There's still time to be a part of the prestigious InformationWeek Elite 100! Submit your company's application by Jan. 15, 2016. You'll find instructions and a submission form here: InformationWeek's Elite 100 2016.
Kelly Sheridan is the Staff Editor at Dark Reading, where she focuses on cybersecurity news and analysis. She is a business technology journalist who previously reported for InformationWeek, where she covered Microsoft, and Insurance & Technology, where she covered financial ... View Full Bio
We welcome your comments on this topic on our social media channels, or
[contact us directly]
with questions about the site.