7 Android Apps We Love For Work
These Android apps will make you better at your job. We're really looking to help you do business here. No games. No flight-checkers. No digital wallets. Just pure work apps.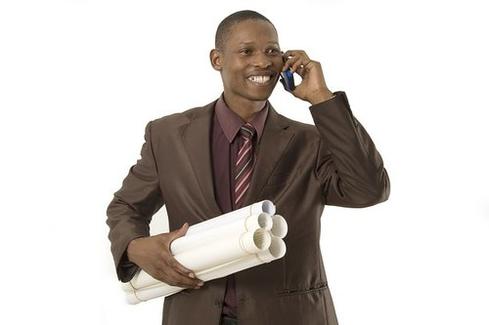 All this month leading up to Valentine's Day we're listing some of our favorite things, from mobile devices, to robots, to video games. Today, we're talking about Android Apps for serious business professionals. Chances are good you're using some of these but not all of them. They range from the latest in secure communications to the fastest way to type and send an email.
We've tried to concentrate on apps that are new or have seen a serious refresh lately. To make our list, the app has to solve a specific problem faced by enterprise users. These apps also have to be useable in any enterprise environment. We're not including proprietary apps built in-house, or apps available from major vendors to solve a specific organization's problems.
For instance, you're not going to see a virtual desktop app in our list. It isn't because we don't find this useful, or because there aren't any good ones. Rather, it is that there are multiple major vendors, including Oracle and VMWare, putting out such apps as part of larger enterprise suites. Chances are good that you are already being asked by your company to use a specific virtual desktop. The same can be said for calendar apps and email. You're probably hooking into your existing calendar at work through some app provided to you.
We also decided to skip apps with general device applications. For instance, you won't find a pure security app on the list, not because you don't need one, but because we assume (hope?) that you put one on your phone a long time ago. The same thing goes for "road warrior" apps that help you travel or pass the time. Those are great, but we're really looking to help you do business here. No games. No flight checkers. No digital wallets. Just pure work apps.
So what will you find? You'll find a bunch of different ways to make sure you securely communicate. You'll find new ways to manage information. You'll find ways to manage your time better and do things faster. You'll even find ways to get news and information faster so you can do your job better.
Click on the slideshow and find some gems that make your work day easier, and that remind you why you chain yourself to that phone all day long. Then tell us in the comments section below which business apps you can't live without.
David has been writing on business and technology for over 10 years and was most recently Managing Editor at Enterpriseefficiency.com. Before that he was an Assistant Editor at MIT Sloan Management Review, where he covered a wide range of business topics including IT, ... View Full Bio
We welcome your comments on this topic on our social media channels, or
[contact us directly]
with questions about the site.