These 8 Technologies Could Make Robots Better
Robots are collections of technologies. Which technologies meant for other industries will find their way into robots soon?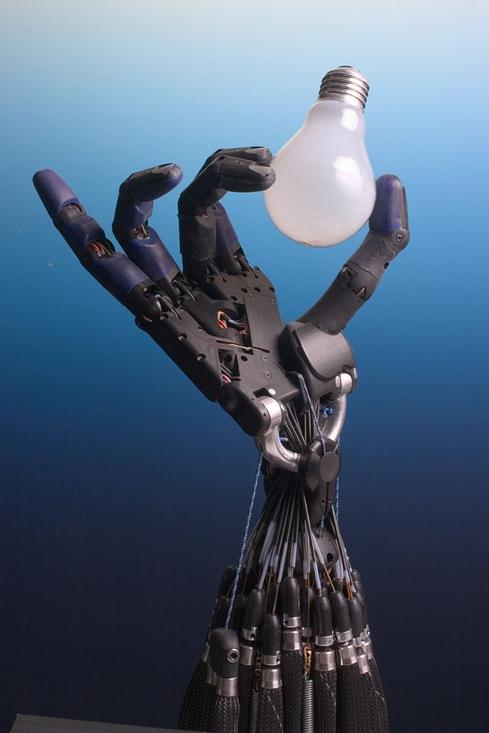 Robots are evolving quickly.
Every week it seems, we could read another story about how a new robot is going faster, is smarter, or is doing something better than it did just a year ago. But the interesting thing about robots is that while we focus on how fast they walk or how much like humans they move, they are really just collections of applications.
While it is easy to look at our collection of Ten Robots You'd Be Happy to Call Master and see them as "Baxter" or "Larry," each one relies on a bundle of technology that exists separate from the robotics industry. In this month alone, several major technological breakthroughs have happened that, while not necessarily intended for robots, will surely be applied there one day.
We thought it would only be fitting to talk about what's "under the hood" of these robots and what you can expect to go under there in a short time.
If you think about a robot, you need a few things.
We often concentrate on the shape, size, or means of locomotion, but no robot is a robot without a power source, sensors to see the world (think Internet of Things here), and processing power to execute its programming. One of the biggest hurdles with robots these days is the number of them that still need a safety tether. Getting off the tether is more complicated than it seems. It requires shrinking a lot of components and making sure a robot can work as a self-contained unit.
We've got eight technologies that will help robots get off the tether, with better, smarter, and longer functioning. You won't see any of these tomorrow. They're all new, so before you see them in robots, you'll see them in other industrial applications where they don't need to be so miniaturized. But all represent a major leap in what robots will be able to do. And they each solve a specific problem.
Check them out and see the future of robots from a brand new perspective. Did we miss a piece of technology that could bring robotics to the next level? Help us keep the conversation going in the comments box below.
David has been writing on business and technology for over 10 years and was most recently Managing Editor at Enterpriseefficiency.com. Before that he was an Assistant Editor at MIT Sloan Management Review, where he covered a wide range of business topics including IT, ... View Full Bio
We welcome your comments on this topic on our social media channels, or
[contact us directly]
with questions about the site.