MacBook To Fitbit: 11 Back-To-School Must-Have Gadgets
Back-to-school season is the ultimate excuse to stock up on all the electronics you've been pining for since - well -- since the last school year ended. From MacBooks to Fitbits, here are some of our recommendations.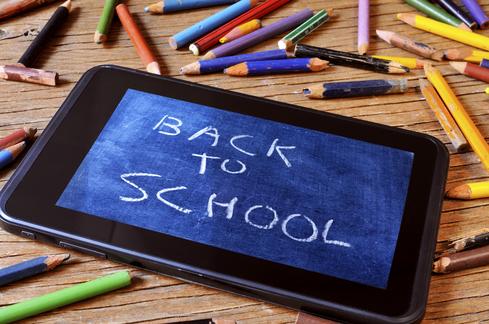 Ah yes, it's September. The summer, along with freedom, is gone, and now it's time to return to books, lectures, homework assignments, teachers, and professors. Oh man, is it really September? Is summer over? More important, do you have everything you -- or your kids -- need to start the school year off right?
If not, have no fear: We're here to help.
Are you searching for the perfect portable computer or a storage device that can hold all of your papers, presentations, and the latest season of True Detective? (Yeah we thought it was lame too -- and yet, we still watched.) Are you looking for a sweet set of headphones that will help you study in (relative) peace and quiet in the stacks or in the dorm? We're sure you'll find something on this list that will make your college life just a little bit easier.
[Check out InformationWeek's review of Google's OnHub Router.]
In addition to outlining all the electronic essentials you'll need to have a productive semester or start of the school year, we've also included an assortment of gadgets that will help you to unwind and relax in between classes, tests, and mountains of homework. We've included devices like the Fitbit, which can help you ensure you're getting enough sleep (you're not) and getting enough exercise (running to class 15 minutes late doesn't count).
Also on the list is one of Topo's stylish and durable backpacks, which has room enough for all of your notebooks, tablets, smartphones, smartwatches, portable speakers, and all the rest -- all wrapped up in a secure package that's handmade in the USA.
Nathan Eddy is a freelance writer for InformationWeek. He has written for Popular Mechanics, Sales & Marketing Management Magazine, FierceMarkets, and CRN, among others. In 2012 he made his first documentary film, The Absent Column. He currently lives in Berlin. View Full Bio
We welcome your comments on this topic on our social media channels, or
[contact us directly]
with questions about the site.